Hochul Campaign Launches New Ad Campaign to Kick off General Election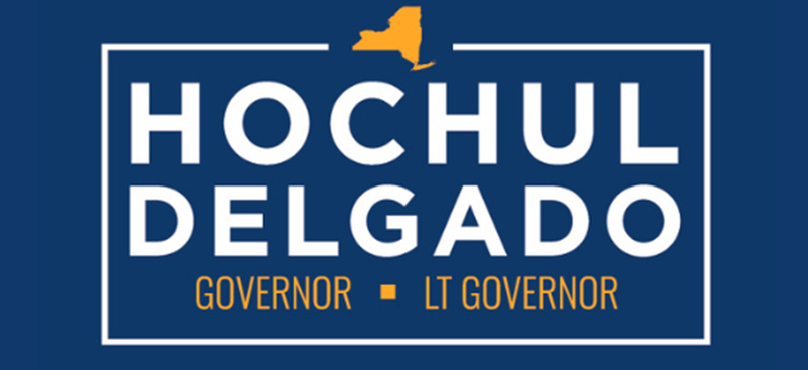 The Statewide Campaign Includes Spanish and English Television Ads as well as Digital Ads
NEW YORK – Governor Kathy Hochul's campaign today launched a new statewide ad campaign to kick off the general election. The initial two million dollar media buy features both digital and bilingual television ads.
The campaign released several ads in this initial phase. "The Day," running on television statewide, highlights Lee Zeldin's extremist record, from voting against the 2020 election results to supporting far-right abortion bans without exceptions. In addition, the campaign released another television ad, "Kid," featuring Zeneta Everhart and her son Zaire, who was wounded during the tragic shooting at Tops supermarket in Buffalo.
The ads reinforce Lee Zeldin's far-right record on January 6 and abortion, and they highlight Governor Hochul's nation-leading efforts to strengthen New York's gun safety laws.
NARRATOR: This is Lee Zeldin, the Republican nominee for governor…
NARRATOR: And on the day our Capitol was attacked…
NARRATOR: A day that led to the deaths of five brave police officers
NARRATOR: Zeldin still voted to overturn the election. But that's not all…
NARRATOR: Zeldin "celebrated" Roe v. Wade being struck down…
NARRATOR: And has supported abortion bans so cruel toward women, they include no exceptions for rape, incest or the life of the mother
NARRATOR: Because Lee Zeldin is extreme and dangerous
EVERHART: Saturday, May 14. It was a normal day
EVERHART: My phone rang and it was my son Zaire. I said, 'Hey kid, what's up?' 
EVERHART: And he said, 'Mom, Mom, get here now, I got shot' 
POLICE RADIO: Possible active shooter at the Tops… 
NEWS ANCHOR: Breaking news out of Buffalo, New York: a mass shooting at a Tops grocery store
EVERHART: I ran to the car. I was screaming  
EVERHART: Zaire means… everything. He's my one and only, he's my only child
EVERHART: Zaire was shot through his neck, and it came out his back 
EVERHART: He's laying in a hospital bed with blood everywhere. Police came in and they told us that it was a mass shooting
EVERHART: Governor Hochul showed up that day. She heard us and then she went to work and passed tougher gun laws 
EVERHART: And most importantly to me, she signed legislation to tighten red flag laws and raised the age to buy semi-automatic rifles
EVERHART: A lot of politicians talk. Governor Hochul took action. And I'll never forget that.