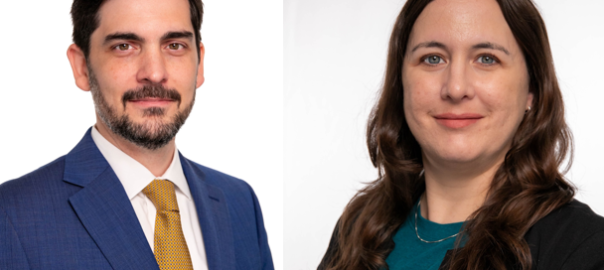 HINMAN STRAUB WELCOMES TWO NEW PARTNERS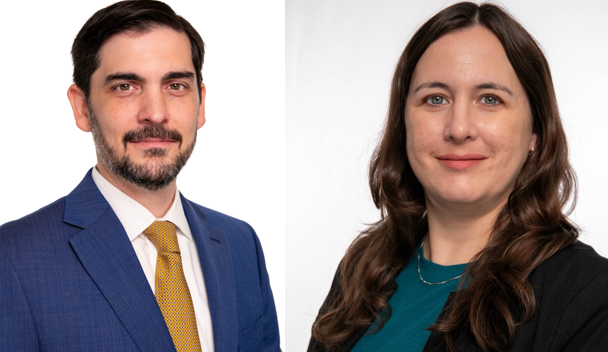 Attorneys join Hinman Straub to support the firm's growing portfolio of clients, with years of experience in state service surrounding health insurance policy, regulatory oversight, and more.
Albany, New York – Hinman Straub, one of Albany's preeminent law and government relations firms is pleased to announce the addition of two new and highly regarded attorneys to our existing team of more than 45professionals, adding to our depth and expertise in the complex areas regarding health care policy and compliance.
The firm welcomes Colleen Rumsey and Chris Chase to its healthcare practice. Both individuals will join as partners of Hinman Straub.
Colleen Rumsey joins the firm, having spent close to the last 20 years at the New York State Department of Financial Services (DFS). Ms. Rumsey most recently served as Supervising Attorney of the Health Bureau for the department and is considered one of the state's foremost experts in the intricacies of health insurance policy and regulatory oversight, with a breadth of knowledge in both federal and state-level insurance law, regulations, and oversight.
Chris Chase joins the firm with years of experience as an attorney at the New York State Department of Health (DOH), most recently serving as the DOH's Deputy Director of the Bureau of Program Counsel. At DOH, Mr. Chase provided comprehensive counsel in the areas of Medicaid, Medicaid Managed Care, and a variety of additional benefit programs including CHP, EPIC, and the Medical Indemnity Fund.
"The addition of these talented professionals reflects the continued growth of the firm, our commitment to our clients, and the necessary expansion and added depth needed to allow the firm to continue providing high-quality representation," said Hinman Straub President Sean Doolan. "The addition of these outstanding professionals will allow us to meet client needs and continue to foster successful partnerships with both current clients, and those we will work with in the years to come.
About Hinman Straub
For more than seventy years, Hinman Straub has been a leader in providing individual, institutional, and corporate clients with a comprehensive array of legal and government relations services that few other firms can match. Located in the heart of New York State Government, we offer clients a wide range of practice expertise, from health law to health insurance, life insurance to financial planning, and labor to education and government relations. Our outstanding reputation combined with our long-standing relationships with government, judiciary, and business leaders makes the difference for our clients. Our government relations partner, Hinman Straub Advisors LLC, provides expert assistance in representing our clients before government decision-makers.