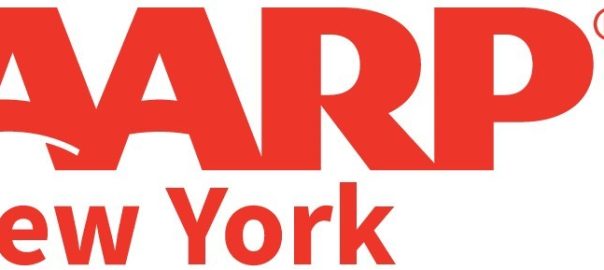 Governor's Budget Proposal Includes Relief for NY's Fastest-Growing Age Group But Misses Key Opportunities

AARP Urges More Support for Family Caregivers & Home Care, 'Data Matching' for Older NY'ers, Removal of 'Age Cap' for Earned Income Tax Credit
ALBANY, N.Y. – AARP New York State Director Beth Finkel issued the following statement today on Governor Kathy Hochul's 2023-24 Executive Budget Proposal:
"The Governor's proposed budget would provide much-needed relief for older New Yorkers to age in place – for unpaid family caregivers with additional respite funding and new 'care teams' to help New Yorkers age in their own homes, for hundreds of thousands of utility customers facing rising energy costs, for all who depend on prescription medications by bringing more transparency to prescription drug prices, and with $1 million more to carry out the State's Master Plan for Aging.
"AARP New York stands ready to work with the Governor and the Legislature to ensure these initiatives are included in a final budget.
"However, while we applaud the Governor's budget proposal overall, there are plenty of opportunities for her and lawmakers going forward to support initiatives that will help older New Yorkers – by far New York's fastest-growing age group, as a recent Center for an Urban Future report shows.
"Family caregivers need the help of home care workers to ensure their loved ones can age at home, but without better pay our home care worker shortage will continue – and without more state investment, thousands of older New Yorkers will remain stuck on waiting lists for home care.
"For family caregivers whose loved ones live in nursing homes, the final budget should add $15 million for the Long Term Care Ombudsman Program so this federally-required but woefully underfunded watchdog agency can hire enough professional staff to meet its own stated goal of at least one visit per facility per week to ensure residents are receiving quality care.
"While the Governor proposes sensible 'data matching' to ensure families with children aren't missing out on key benefits for which they qualify, that principle should also be applied to older New Yorkers. Matching older residents with important benefits such as the Supplemental Nutritional Assistance Program, Home Energy Assistance Program, Medicare Savings Program and Elderly Pharmaceutical Insurance Coverage Program would not only help New Yorkers in need but drive billions of dollars in federal aid that could help stimulate local economies.
"It's also past time for the state to lift the 'age cap' on the Earned Income Tax Credit to incentivize work and provide tax breaks for the fast-growing number of New Yorkers 65 and older who want or need to remain in or return to the work force.
"AARP will work with the Governor and Legislature to ensure a final budget properly recognizes the growing need of our state's fastest-growing age group – the 50-plus."
Follow us on Twitter: @AARPNY and Facebook: AARP New York
About AARP
AARP is the nation's largest nonprofit, nonpartisan organization dedicated to empowering people 50 and older to choose how they live as they age. With a nationwide presence and nearly 38 million members, AARP strengthens communities and advocates for what matters most to families: health security, financial stability and personal fulfillment. AARP also produces the nation's largest circulation publications: AARP The Magazine and AARP Bulletin. To learn more, visit www.aarp.org, www.aarp.org/espanol or follow @AARP, @AARPenEspanol and @AARPadvocates, @AliadosAdelante on social media.