Governor Hochul, Janno Lieber Betray Blue Collar Commuter Rail Workers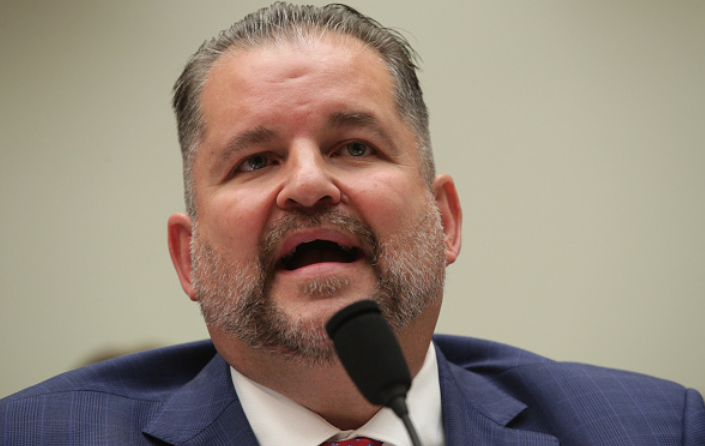 Gov. Kathy Hochul is fond of wearing a shiny hardhat and posing with a brand-new shovel at groundbreaking ceremonies – but it all rings hollow to the blue-collar workers at the MTA's Metro-North Railroad.
When the cameras aren't flashing and the news crews aren't around, Hochul backs the corrupt and ethically challenged fraudster she appointed MTA CEO: Janno "JannoGate" Lieber.
The Governor – the face of the Democratic Party in New York – has two choices when it comes to the ongoing contract dispute between the unionized workers and her handpicked CEO. She can stand with workers who put on the Metro-North uniform in the morning, pack a lunch, and head to their jobs cleaning, inspecting, and repairing trains. Or Gov. Hochul can keep supporting Lieber: the CEO and Chairman who is a rich Ivy leaguer with ownership stakes in several plush high-rise office buildings overlooking New York Harbor; who was a longtime politically connected real-estate executive reaping profits from developing Ground Zero and the MTA's own Hudson Yards; who despicably and provably defrauded his own workforce out of rightful wages.
Metro-North cleaners and train mechanics in the Transport Workers Union have been without a contract for over four years. These workers simply want the same economic package that TWU NYC bus and subway workers won in their 2019 contract.
With Lieber at the helm, however, the MTA was outrageously dishonest during contract talks with other Metro-North railroad unions. The Authority falsely claimed bus and subway workers gave a concession in their 2019 contract and insisted these Metro-North unions follow suit.
The claim is pure fiction. The concession does not exist. Lieber and Co. essentially swindled railroad workers out of earnings. He might as well have reached right into their wallets like a pickpocket at Grand Central Station.
The MTA even had the audacity to cite the bogus concession in mediation talks with the TWU before the National Mediation Board, but we knew better. We caught them in the lie and exposed them. To add insult to injury, Kathy Hochul is very much aware of this, yet she sits idly by.
Lieber, meanwhile, has a stake in at least four properties owned by his longtime employer, Silverstein Properties: two at the World Trade Center, a property that sits on top of MTA easements where Silverstein is looking to build a casino, and another on Wall St.
The TWU will fight on. We will keep exposing Governor Kathy Hochul's hypocrisy and Janno Lieber's corruption while organizing toward STRIKE ACTION that will shut Metro-North down.
John Samuelsen is International President of the Transport Workers Union of America.
*sponsored content, the views and opinions expressed are those of the author*