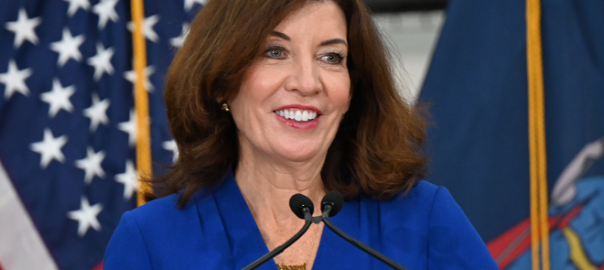 Governor Hochul Investing in 2023; Democrats Win Key Races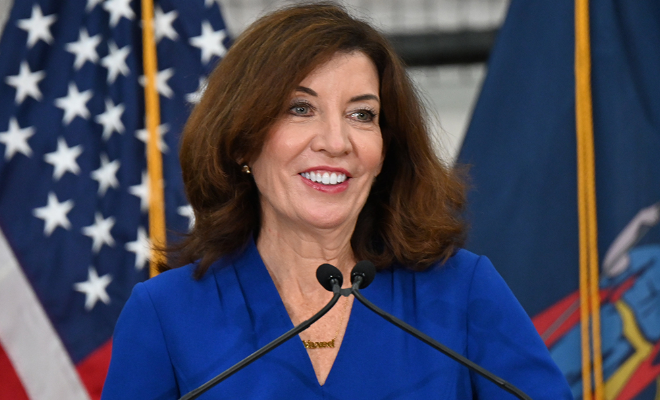 In July, Governor Hochul announced raising $1.5 million for the New York State Democratic Party to rebuild infrastructure and help elect Democrats up and down the ballot, saying she was "just getting started." Following up on that promise, in the 2023 local elections, under the leadership of Governor Hochul, the New York State Democratic Party made unprecedented investments to bolster paid communication efforts in key battleground races, turnout Democrats across New York, and improve the state party's voter file data. While ultimately helping Democrats win in 2023, these investments also lay the groundwork for 2024 and complement the efforts of Senator Gillibrand and Leader Jeffries to take back the House majority and elect Democrats in every corner of New York.
Last night, the investments paid dividends, with Democrats winning key races throughout the state. Below is a roundup of the strategic investments and monumental wins for Democrats in 2023.
SUPPORTING DEMOCRATS UP AND DOWN THE BALLOT IN 2023
Under Governor Hochul's leadership, the New York State Democratic Party invested over $500,000 to run a robust direct mail and voter outreach program that focused on persuading undecided voters and turning out Democrats in key battleground races. The mail program sent 571,000 persuasion and GOTV mail pieces for key campaigns, including supporting the winning campaigns of:
Anthony Parisi for Dutchess County District Attorney
Chris Liberati-Conant for Columbia County District Attorney
Adam Bello, Monroe County Executive
Mark Poloncarz, Erie County Executive
Melinda Katz, Queens County District Attorney
Monroe County Legislative Candidates: Howard Maffucci, Michael Yudelson, Dave Long, Lystra McCoy
Governor Hochul recorded and the New York State Democratic Party sent over one million robocalls statewide, explaining the stakes of the November 7 election and urging Democrats to vote.
Through Governor Hochul's leadership, the New York State Democratic Party invested more than $150,000 to fund coordinated campaign efforts to provide on-the-ground staffing support and invest in robust voter outreach initiatives to support local campaigns. In 2023, the New York State Democratic Party coordinated campaign effort:
Hired 12 field staff in key battleground race
Sent 2.1 million text messages statewide, including absentee ballot chase and GOTV texts
NEW YORK DEMOCRATS WIN KEY RACES – HIGHLIGHTS
Columbia County elected Chris Liberati-Conant as district attorney, flipping the seat and giving Democrats their first win in decades.
Dutchess County district attorney candidate Anthony Parisi won a historic victory, leading to Democrats taking control of the office for the first time ever.
Erie County Executive Mark Poloncarz secured an unprecedented fourth term, more than doubling his winning margin compared to 2019.
Monroe County Executive Adam Bello defeated Gates Supervisor Mark Assini by over 20 percentage points, another massive improvement over the previous election.
Monroe Democrats took the county legislature for the first time since the late 1980s.
Binghamton Democrats not only flipped the city council but also won a supermajority in the city.
Cayuga County saw a massive blue wave, with Democrats earning a robust majority in the legislature, in a county which Trump won twice.
Rockland Democrats gained legislative seats, securing a supermajority for the first time in county history.
Sullivan Democrats took the majority, defeating all but one incumbent in a county that Trump won handily in both 2016 and 2020.
Ulster Democrats maintained their legislative supermajority.
Westchester Democrats sustained their supermajority and denied any pickup opportunities for Republicans.