GOVERNOR HOCHUL DEPLOYS NATIONAL GUARD TO SUPPORT FIRE SUPPRESSION EFFORTS IN MINNEWASKA STATE PARK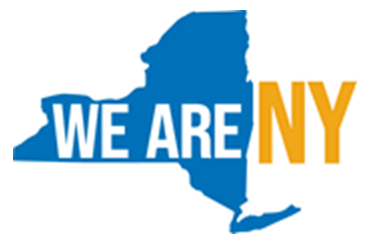 Deployment Includes Two Black Hawk Helicopters Capable of Dropping 600 Gallons of Water at a Time, as well as Contingent of Firefighters
State Forest Rangers Leading Multi-Agency Incident Command of State, Local, National Guard, and Quebec Assistance in Responding to Fire's Spread
Video of National Guard Conducting Aerial Fire Suppression Operation Available Here
Governor Kathy Hochul today announced the deployment of the New York Army and Air National Guards, along with a number of other resources, to further support fire suppression efforts at the 130- to 150-acre wildfire currently burning in Minnewaska State Park Preserve. Beginning today, two Army National Guard UH-60 Black Hawk helicopters with three-person crews, capable of dropping 600 gallons of water at a time, have begun aerial operations, while a contingent of five firefighters from the Air National Guard have been deployed. State Department of Environmental Conservation Forest Rangers, in cooperation with Ulster County, are serving as Incident Commanders, and more than 200 wildland firefighters and volunteers, including Rangers, local fire response resources, and staff from DEC, Office of Parks, Recreation, and Historic Preservation, Division of Homeland Security and Emergency Services, New York State Police Aviation, and State Fire are fighting the fire.
Additionally, 20 Canadian firefighters from Quebec, secured through the Northeastern Forest Fire Protection Compact, are set to arrive on Thursday. The Compact, established in the 1940s, provides the means for its member states and provinces to cope with fires that might be beyond the capabilities of a single member through information, technology and resource sharing (mutual aid) activities.
"As wildfires continue to rage through Minnewaska State Park, I urge every New Yorker to take sensible precautions to keep themselves and their families safe," Governor Hochul said. "I thank all of our brave first responders, partner agencies and neighbors who are working around the clock to protect our communities."
The Shawangunk fire complex consists of three fires in the region and the response is being led from the Napanoch incident command. The Napanoch Point fire in Minnewaska State Park Preserve started over the weekend as a result of a suspected lightning strike and is 130 to 150 acres. A smaller fire approximately two miles east of the Napanoch Point fire, named Stony Kill, was detected yesterday and is approximately 0.68 acres. The Wurtsboro fire in the town of Mamakating also started over the weekend and is approx. 70 acres.
Minnewaska remains closed until further notice. No residences are impacted at this time. Out of an abundance of caution to protect residences closes to the Napanoch Point fire, DEC Forest Rangers and staff volunteers will soon be working in the town of Warwarsing near Berme Road to put a contingency fire line in place. A community meeting will be held at the Ellenville Junior/Senior High School Auditorium at 28 Maple Avenue in Ellenville today, Aug. 30, at 7 p.m. This will be an opportunity for residents and others in the impacted area to ask questions about the coordinated fire response.
Since the fires began, a coordinated effort of state and local resources has been on the ground attempting to suppress the fires. Firefighters are working in a joint unified command led by State Forest Rangers. Forest Rangers have significant experience in incident command and fire prevention strategies due to their extensive training and cooperative wildland firefighting missions to other states. Additional multi-agency resources include New York State Police Aviation, which has flown two helicopters since Sunday and dropped approximately 120-180 300-gallon buckets of water per day. Each of the two National Guard Black Hawk helicopters have dumped 12 buckets of water every hour, a total of 24,600 gallon buckets, since being deployed. The New York State Division of Homeland Security and Emergency Services has also dispatched the State's Incident Management Team and several emergency communications experts to provide further support. The State Office of Fire Prevention and Control activated the State's Fire Mobilization and Mutual Aid Plan and Fire Operations Center to ensure the timely coordination of additional resources.
New York State Department of Environmental Conservation Commissioner Basil Seggos said, "On the ground and in the air, DEC's Forest Rangers and expert wildland firefighters are putting into practice hours spent battling wildland fires here in New York and in western states. These firefighters are focused on protecting the public and working to contain the fire. Until we get significant rainfall, these fires are going to keep burning. We need everyone to do their part and be careful with fire. While this fire started with a lightning strike, most of the fires we've seen this summer started with an unattended campfire. If you don't need to build a fire, don't. The extremely dry vegetation can ignite almost immediately."
New York State Parks Commissioner Erik Kulleseid said, "I am grateful for the many agencies and personnel who have stepped up to protect a treasured natural and recreational resource. Firefighters are working in grueling conditions to contain this fire – dealing with difficult terrain and tough weather conditions. I commend them all for quickly jumping into action to help."
New York State Homeland Security and Emergency Services Commissioner Jackie Bray said, "New York's first responders are fully coordinated with our local partners and despite the difficult terrain and weather conditions, these dedicated professionals will not rest until these fires are suppressed. As this situation continues to evolve, we will continue to make every possible resource available to ensure this beautiful state park and surrounding communities are protected."
The State Division of Homeland Security and Emergency Services is also dispatching the State's Incident Management Team (IMT), as well as emergency communications experts from the Division's Office of Interoperable and Emergency Communications. The IMT is a multi-agency/multi-jurisdictional team that can be deployed or activated when needed to manage an incident or event safely, effectively, and efficiently, regardless of the cause, size, or complexity.
New York State Police Superintendent Kevin P. Bruen said, "Our Aviation Unit continues to coordinate with other state and local agencies on the ground to provide air support to help contain the fires. Our pilots have specialized training to fight wildfires and will continue to fly water drop missions as needed until the fires are under control."
Major General Raymond Shields, the Adjutant General for New York, said, "Members of our New York National Guard conduct training and readied ourselves for potential firefighting support to our first responders. Working alongside our state and local agency partners brings flexibility to the firefighting response. Our military training and capabilities lend themselves for missions such as this and we look towards a quick and safe containment of these fires."
Wawarsing Town Supervisor Terry Houck said, "Thank you to Governor Hochul, the State agencies, and all the first responders working around the clock to combat the flames on the Shawangunk Ridge. Our community is grateful for the work being done to keep our citizens safe."
Ulster County Executive Patrick K. Ryan said, "I want to thank Governor Kathy Hochul and all of the first responders who have worked tirelessly during this wildfire," County Executive Pat Ryan said. "We will continue to work to limit the spread of the fire and I ask all residents to be mindful of the dry season that we are in and take necessary precautions to reduce the chances of further fires."
New York State is closely monitoring the weather conditions as a front moves into the State from the west. While some rain may be expected, the amount of rain is not anticipated to have a significant impact and could lead to unfavorable conditions including high winds and lightning strikes.
New York's Hudson Valley and Catskill regions remain at high fire danger risk (view the current Fire Danger Map), meaning outdoor fires have the potential to spread quickly, especially if the wind picks up. Fires may become serious and difficult to control unless successfully contained while small.
All campfires and open burning are currently banned in Mid-Hudson Region State Parks. Check parks.ny.gov for more information.
DEC continues to encourage New Yorkers and visitors to follow the recommendations below to reduce the risk of wildfires.
While camping in the backcountry, New Yorkers are advised to:
Use existing campfire rings where possible.
Build campfires away from overhanging branches, steep slopes, rotten stumps, logs, dry grass, and leaves. Pile extra wood away from the fire.
Clear the area around the ring of leaves, twigs, and other flammable materials.
Never leave a campfire unattended. Even a small breeze could cause the fire to spread quickly.
For information on open burning and campfire safety in New York, go to DEC's Open Burning in New York and Fire Safety When Camping webpages. For further questions about wildfires, call 1-833-NYS-RANGERS and call 911 to report a wildfire.