Governor Hochul Appoints Robert Megna as Budget Director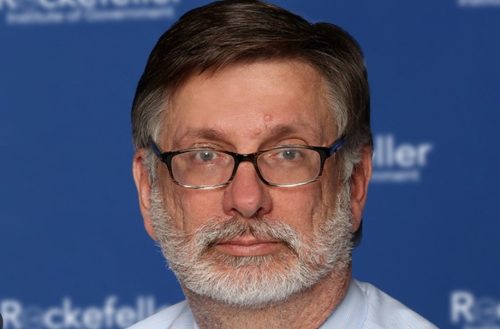 Governor Kathy Hochul today announced the appointment of Robert Megna as New York State Budget Director. Mr. Megna starts immediately and plans to serve through this legislative session and assist with the search for a long-term Budget Director before returning to SUNY, where he serves as President of the Rockefeller Institute of Government and Senior Advisor to the Chancellor.
"Bob brings a wealth of experience and knowledge built over his multi-decade career in New York State government, and I am grateful for his commitment to public service and his leadership during this crucial time," Governor Hochul said. "It is imperative that we continue to make New York safer, more affordable and more livable, and I know Bob's expertise will help us move these critical priorities forward. I am deeply thankful for the work of Acting Budget Director Sandra Beattie, who did an excellent job preparing the Executive Budget Proposal, and the entire hardworking team at the Division of the Budget."
During Mr. Megna's previous tenure as Budget Director from 2009 to 2015, the State achieved its highest financial rating in 40 years from three major credit rating agencies.
He joined SUNY in 2017, first as Senior Vice Chancellor and Chief Operating Officer. Before that, he served as Senior Vice President for Finance and Administration at Stony Brook University. Prior to joining Stony Brook, he served as Executive Director of the New York State Thruway Authority. He also served as Commissioner for Taxation and Finance, Director of the Revenue and Economics Unit at the Division of Budget, Assistant Commissioner of the Office of Tax Policy at the Virginia Department of Taxation, Director of Tax Studies at the Department of Taxation and Finance and Deputy Director of Fiscal Studies on the Assembly Ways and Means Committee. He has also chaired the Financial Restructuring Board, the New York Racing Association and the Public Authorities Control Board.
Mr. Megna earned an M.S. in Economics from the London School of Economic and Political Science at the University of London and received both his B.A. in Economics and M.P.A. from Fordham University.