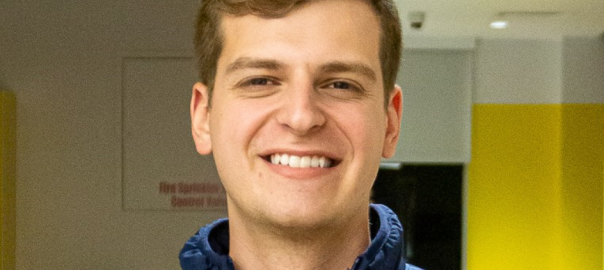 Free the Flower: NY's Ban on Hemp Flower is Bad Policy, And a Troubling Sign for Cannabis Legalization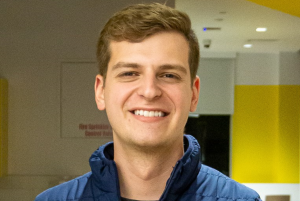 New York just released new regulations establishing broad oversight of its hemp industry by ushering in strict quality standards, a new licensing structure, and control over what products can be sold in the State. While this step will establish the Empire State as a leader for the standardization and regulatory clarity that industry leaders championed, the new rules also ban the most basic and profitable form of hemp – the flower.
The ban on hemp flower will serve to hamper the nascent industry amid a tough economic slowdown and increasing commodification of the plant, pushing many farmers out of the hemp industry entirely. This move is also inconsistent with Governor Cuomo's vision to develop New York's hemp industry while also working to set up an equitable, progressive, and economically robust adult-use cannabis marketplace. Overall, the ban is poorly thought-out policy released at the worst time imaginable for struggling farmers and retailers.
Economic Impact
For the 700+ hemp famers throughout the State, unprocessed flower offers high margins, a direct line of sale to consumers, and appeals to traditional cannabis users, broadening the marketplace.
Over the past two years, the price paid to farmers for a pound of hemp used for extraction into oil fell from an average of $40.00 to $4.00 – a 90% drop. Yet, the premium flowers from a harvest can fetch anywhere from $125 to $250 per pound on the wholesale market and up to ten times that when sold directly to the consumer. With the increased profit potential and high costs of processing hemp into oil form, many hemp farmers across the state invested the extra capital and labor to specifically grow high quality flower.
These extra costs are mainly incurred during harvest. Ironically, on October 28th, at the very end of harvest, New York's hemp farmers found out that all their premium flower would be prohibited for sale. This is after farmers carefully selected and handled the best flowers before hanging them to dry in a carefully climate-controlled environment for a period of one to two weeks. Then, they began the laborious process of trimming and preparing the crop for market. These extra steps add up to on average $100/pound in additional costs. After a challenging 2020, this was a punch in the gut for those who worked hard all year just to be blindsided by a decision from the New York State Department of Health (DOH).
The ban won't only affect hemp growers but also retailers, a sector of the economy that has suffered most over the past year. Due to federal uncertainty, most large retailers, including Walmart and Amazon, have opted to not carry cannabinoid hemp products, leaving an opportunity for small businesses and entrepreneurs to sell the increasingly popular products. Thousands of specialty hemp shops and independent convenient stores are selling New York grown hemp flower – dealing directly with the farmer and enjoying a new source of revenue. In some stores, flower can represent more than 50% of all hemp product sales. Taking away this important revenue source will hurt these small businesses just as they are required to spend $300.00 on new hemp retailer licenses.
With a backdrop of a financial crisis, this decision will result in millions of lost investment for hemp farmers. It is all but certain, if enacted, we will see bankruptcies and literally hundreds of hemp farmers forced to exit the industry. When factoring the lost revenue opportunities for both farmers and retailers, this regulation will cost New York's economy upwards of $10 million, if not more.
An Opportunity to Establish Clear and Correct Cannabis Policy
At his State of the State Address, Governor Cuomo pledged to legalize adult-cannabis in a way that will "create more than 60,000 new jobs, spurring $3.5 billion in economic activity and generating more than $300 million in tax revenue when fully implemented." This is exactly what New York needs – a new industry that affords opportunities to entrepreneurs and small business owners in communities across the State.
We need to be bold and progressive when establishing regulatory frameworks and implementing policy. If officials harbor drug war era, overblown, and unscientific notions about the dangers of cannabis, then the marketplace will suffer through expensive and unnecessary regulatory control. Similar to how Governor Cuomo led a modernization of the craft beverage industry in 2012 that created an explosion of new family-run cideries, wineries, breweries, and distilleries – leadership must come from the top.
Under the direction of Cuomo appointee Norman Birenbaum, Director of Cannabis Programs, the state has begun to develop a holistic regulatory approach that will lead to a proposed Office of Cannabis Management – overseeing not just adult-use, but the medical and cannabinoid hemp industries as well. The proposed hemp regulations are an opportunity to develop a vision for the New York cannabis marketplace that emphasizes equity, diversity and economics.  And while the regulations are progressive in many ways, they fall short of this vision – evidenced most acutely by the ban on flower. In fact, if implemented, New York would join Iowa, Indiana, Kentucky, South Carolina, Louisiana, and Texas in not allowing hemp flower – hardly good company when it comes to progressive policy.
The ban sends a message to the entire industry that New York will regulate cannabis in a way that stifles innovation and disregards the preferences of consumers. Market data shows that over half of sales in legal states come from flower products. It is not hard to imagine that if the flower ban were to be carried over to adult-use, the $3.5 billion in economic impact and the $300 million project tax revenues would be cut in half.
Governor Cuomo should lead New York with the vision of being a global cannabis leader. This  starts with being progressive, not regressive, in developing the cannabinoid hemp industry – reversing the ban on flower and sending a clear message that the Empire State is open for business.
Kaelan Castetter is a NY hemp industry vet based in Binghamton, co-founding America's only hemp infused wine in 2015 with his father and then going on to establish Castetter Cannabis Group, a leader in cannabis regulatory and policy analysis for businesses across the industry. Kaelan serves as CEO of Empire Standard – a product developer and manufacturer of cannabinoid hemp products. He is also a Board Vice President for the New York Cannabis Growers & Processors Association, which represents small to mid-scale hemp farmers and processors in New York State. Follow him on Twitter @KaelanCastetter or email Kaelan directly at [email protected].