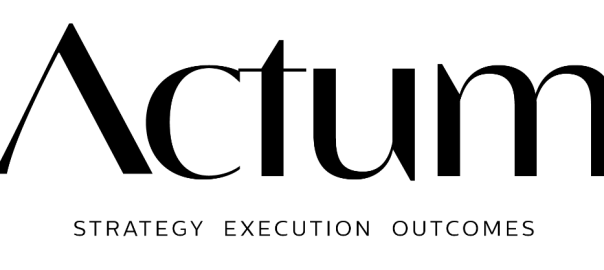 Former Congressman Tom Suozzi Joins Actum as Co-Chair

New York, New York (February 28, 2023) – Global consulting firm Actum LLC today announces that Former United States Congressman, Nassau County Executive and Glen Cove Mayor, Tom Suozzi has joined the company as Co-Chair.
Congressman Suozzi brings a wealth of experience and a deep network to Actum, which will help guide the company's global client base. Trained as a CPA and attorney, Suozzi served three terms as the Representative from New York's 3rd Congressional District where he was a member of the powerful House Ways and Means Committee and Vice Chair of the bipartisan Problem Solvers Caucus. Prior to Congress, Mr. Suozzi served two terms as Nassau County Executive and as Mayor of his hometown of Glen Cove for seven years.
Suozzi will provide strategic advice to clients and the firm's executive team. As a former member of Congress, Suozzi is barred from lobbying the House and Senate for two years.
Suozzi joins an impressive bi-partisan roster of former elected officials across the globe who have led Actum's growth since its founding in 2021. They include Managing Partner and former speaker of the California State Assembly Fabian Nunez, former United States Senator Barbara Boxer, Former White House Chief of Staff and Congressman Mick Mulvaney, Former Los Angeles Mayor Antonio Villaraigosa, former Bronx Borough President Ruben Diaz Jr. Former Member of Parliament Lord Ian McNicol and Former Member of Parliament Lord Ed Vaizey.
"Actum's exceptional capabilities, global reach and unmatched talent have helped it grow into a powerful platform that gets results for clients. I am thrilled to join this team as a Co-Chair of its Strategic Advisory Board and be part of its continued expansion," said Congressman Tom Suozzi.
"Congressman Suozzi has led a distinguished career in government and the private sector, and has a well-earned reputation as a pragmatic problem-solver. To be joined by someone of his caliber and experience is a testament to the team we have at Actum and our remarkable growth as a multidimensional, international public strategy firm," said Actum Managing Partner Fabian Nunez.
"At Actum, we are committed to bringing high-level strategic guidance and solutions to clients across industries and geographies. With his experience as a leader in New York and Washington, Congressman Suozzi will be a dynamic addition to our team, adding value to our growth as a company and to the needs of our clients," said Actum Managing Partner Kirill Goncharenko.
"We are thrilled to welcome former U.S. Representative Tom Suozzi to our Actum family. The Congressman's singular understanding of government, politics, and the private sector in both New York and Washington will help our clients navigate challenges and find solutions," said Actum Partner Michael McKeon.
"Congressman Suozzi is a welcome addition to Actum and will be an exceptional resource for our team and clients. His vast network and deep knowledge of politics, government and business will add instant value to our team," said Actum Partner Rachel Noerdlinger.
About Actum
Actum is a global consulting firm built to deliver highly meaningful and measurable outcomes for our clients around the world. Our capabilities in strategy, management, execution, communications, government relations, storytelling and narrative development, digital and social media, advocacy mobilization, special groups, political consulting, public opinion research and data, are all best in class, because our people are best in class. For our clients, we provide seasoned and experienced advisors and partners, from the highest levels of government, media, business, advocacy, politics, technology, and special groups, who will lead teams of subject matter experts to deliver exceptional, measurable value and outcomes.