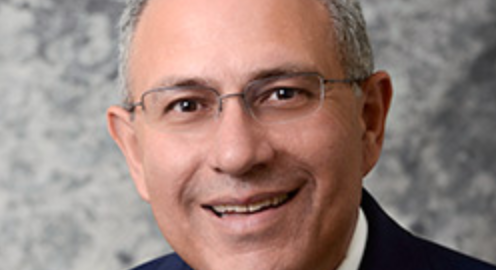 FOR TEACHER APPRECIATION WEEK, WE MUST DO MORE THAN SAY THANK YOU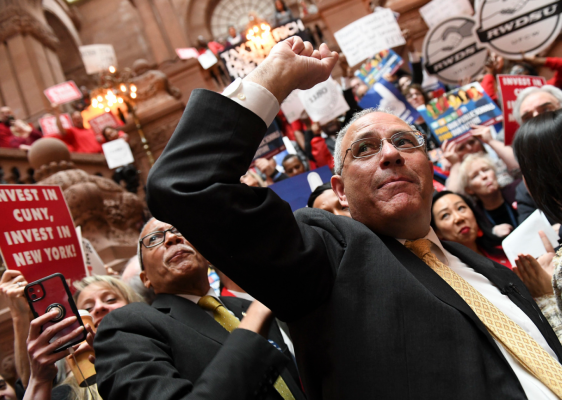 Thank you is a phrase I've found myself saying a lot lately.
Thank you to the health care workers working to keep us healthy. Thank you to the first responders who continue to work the frontlines and put themselves in harm's way. Thank you to the grocery store workers and bodega owners who continue coming to work to make sure we are fed and that we don't go without basic essentials.
There are so many people to thank for what they're doing during the coronavirus pandemic, but this being Teacher Appreciation Week across the country, let's take a moment to thank the educators who are stepping up, adapting to remote learning, checking in on students and continuing to be there for children and families, just as they always have been, in spite of everything we as a society are facing.
What I've seen teachers step up to do is nothing short of awe-inspiring. There's middle school teacher Rachael Mann from South Colonie, who when one student struggled with remote learning, hopped in her car to give him one-on-one lessons from his driveway to make sure he doesn't fall behind. There's the Riverhead Central Faculty Association, which banded together to purchase Chromebooks for students who didn't have access to technology when schools shut down. There's the Lewiston-Porter United Teachers, who, recognizing that seniors needed a boost without prom, award ceremonies or graduation this spring, purchased lawn signs for all 165 of them to remind them how proud their teachers are of what they've accomplished.
If I tried to fit into this column every example of how teachers are connecting with their students — and their communities through food pantry donations, meals for frontline workers and financial assistance for families who have lost their jobs — it'd be enough reading material to keep you here all day — and then some. Nationwide, 88 percent of parents approve of how their children's teachers are handling the coronavirus pandemic, according to a poll released last week by the National Education Association. That's a testament to exactly the kind of work that's happening from Riverhead to Lewiston.
Thank you doesn't even begin to go far enough in recognizing teachers for what they're doing during this crisis. But there is more that we can do.
The state is facing a significant deficit and has warned of cuts to education of up to 20 percent to make ends meet. Devastating, inconceivable, disastrous — pick your adjective, it still wouldn't do justice to the hurt those cuts would bring.
Having to cut an AP class here or not fill a vacant position there would be painful enough for many school districts. But the predictions are far more dire. The Learning Policy Institute estimated last week that a 15 percent reduction in state education aid (less than the worst-case scenario, mind you), would translate to more than 21,000 lost teaching positions in New York. Some individual school districts already are warning of dozens of layoffs apiece.
These are the same school districts we visited earlier this year that already had over-packed classrooms, that lacked mental health counselors, that have cut enriching courses designed to prepare students for college and careers. These problems haven't gone anywhere just because our world is on pause.
Cutting a teacher's job is the exact opposite of thanking them for going above and beyond in a crisis. Slashing programs and resources is no way to thank the students and families who have patiently stuck with us as we've navigated the educational challenges of this unprecedented time together.
Actually showing thanks would be the federal government delivering significant funding for education in the next stimulus package. I know we have champions in Washington who are fighting for us because they are truly grateful for what teachers, students and families have done. Providing funding for schools is what's right for not just New York, but the country.
And then let's ask our state policymakers to do what's right, too. The income inequality in New York is clear. We are home to 112 billionaires and tens of thousands of ultramillionaires. Yet more than a million working-class New Yorkers have filed for unemployment. These are the New Yorkers who rely on public services like education, higher education and health care, and the state can fund those services by asking the ultrawealthy to pay their fair share before this legislative session ends.
I will keep saying thank you, thank you, thank you until I'm blue in the face. But words only go so far. We need action, and we need it now.
Andy Pallotta is president of the New York State United Teachers union.