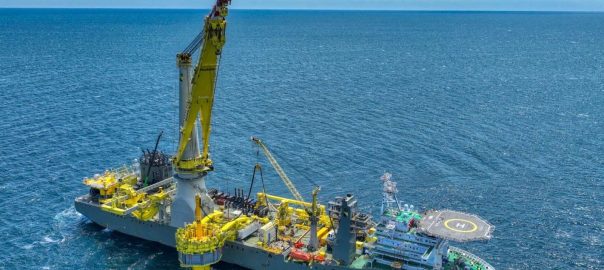 First steel in the water for South Fork as offshore wind gains US momentum
Today, South Fork Wind and Governor Kathy Hochul announced the first steel in the water for New York's first offshore wind project. With the installation of the monopile foundation for the first American-built offshore wind substation, South Fork Wind is marking a major milestone for the project and for the US offshore wind industry. This is big news figuratively and literally – just check out the photo of the Boskalis Bokalift 2 installing the first foundation.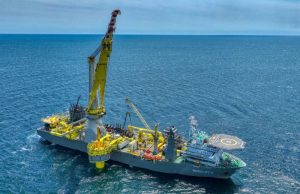 As work progresses on South Fork Wind, the offshore wind industry continues to gain momentum in the United States. As Bloomberg recently put it – after years of delays, permitting and development, "US Offshore Power Finally Has Wind in Its Sails." You also may have seen the segment on CBS Mornings today about the progress on the first American-built wind farm service operations vessel and the thousands of American jobs that the offshore wind industry has the potential to support. You can watch the segment here, with CBS's Ben Tracy reporting from the deck of the ECO Edison and showing some terrific visuals of the inside of the vessel.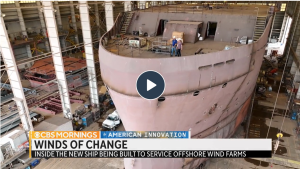 Finally, Ørsted was proud to join the latest funding round for Crux, an early-stage sustainable finance company based in New York. As Axios Generate reported, Crux aims to remove friction from the use of hundreds of billions of dollars worth of climate law tax incentives by connecting developers, credit buyers and banks to finance clean energy tax credits. The investment from Ørsted aligns with the our global green energy leadership and history of innovation.