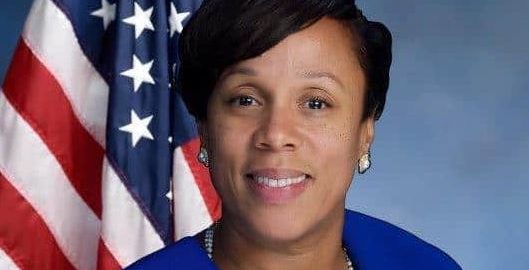 Federal Government Must Prioritize Equitable Care Access for Sickle Cell Patients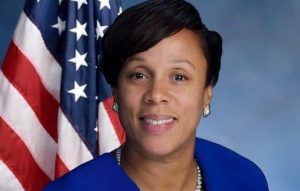 100,000 Americans suffer from sickle cell disease, a cruel condition that causes complications like debilitating chronic pain and a life expectancy of only 54 years. Year after year patients suffer due to a history of structural racism that has stymied research, massive systemic barriers to access the few treatments that are available, and interpersonal racism from caregivers.
I'm thankful to the Congressional Black Caucus for shedding light on these issues in their recent letter to HHS Secretary Becerra. The federal government must listen to them and convene a multi-stakeholder group of hospital administrators, physicians, pharmaceutical industry leaders, and patients to help address treatment barriers for sickle cell patients
Most sickle cell disease patients are African American, affecting about 1 in 365 African American births. Experts estimate that 1 in 13 African Americans are genetic carriers or the sickle cell trait, and about 2,000 babies every year are born with sickle cell.
The fact that sickle cell disease patients are predominantly African American opens them up to a world of systemic and institutional racism. The Centers for Disease Control and Prevention (CDC) categorizes racism in healthcare as a fundamental cause of health inequities for our communities. African Americans are more likely than white Americans to experience high rates of diseases like diabetes, hypertension, obesity, and asthma, and have a lower life expectancy.
Racism in healthcare means that sickle cell receives significantly less pharmaceutical investment and research funding than other diseases like hemophilia and cystic fibrosis. These diseases have much smaller patient populations, but the patients are predominantly white. The New England Journal of Medicine points out that cystic fibrosis receives up to eleven times the research funding per patient as sickle cell, despite having a patient population one third the size.
This lack of funding and research for sickle cell means fewer medical professionals willing and able to treat patients, leaving many sickle cell patients to rely on the emergency room as their primary care when experiencing a pain crisis. Combined with racial bias, this knowledge gap leads too many medical providers to incorrectly stigmatize sickle cell patients as "drug seekers" and doubt the severity of their pain.
Inconsistencies in health insurance coverage present yet another barrier to treatment access for sickle cell patients. Given the lower life expectancy for these patients and their constant battles with chronic pain, most patients are too young to qualify for Medicare and unable to hold down a job that would give them access to employer health insurance. This means that more than 40 percent of sickle cell patients have to rely on Medicaid yet gaping inconsistencies of funding and treatment coverage across state lines threaten patient access. We need a coordinated federal strategy to ensure all patients can access treatment, regardless of their income.
With the help of modern medicine, the scientific community is finally on the verge of groundbreaking developments in sickle cell treatments that could potentially cure this horrible disease. Revolutionary new cell and gene-based therapies could eradicate sickle cell and free our community from the brutal complications that come with it. If we want to take advantage of these state-of-the-art new therapies emerging, we must tackle the systemic barriers that threaten patient access to treatment.
The federal government has a duty to ensure these patients have access to the care they need, but we can't accomplish this goal until we listen to the folks in the sickle cell disease community. We need a multi-stakeholder group to guide HHS and the administration's efforts to secure equitable healthcare for all sickle cell patients.
Honorable Alicia L. Hyndman represents the neighborhoods of Laurelton, Rosedale, St. Albans, Addisleigh Park, Hollis, Springfield Gardens and Jamaica in the New York State Assembly.