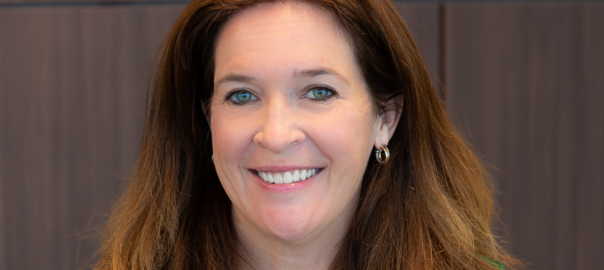 Enhance. Expand. Empower. Join the Special Olympics Movement to Grow an Inclusive New York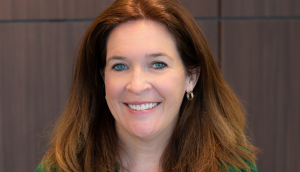 Three years ago as a relatively new CEO, I began drafting a strategic plan to bring the transformative power of Special Olympics to every school, workplace and community in New York. A year later, it was shelved.
Instead, as the COVID-19 pandemic began to take hold in March of 2020, I became the first CEO in the organization's history to sideline its athletes. It had to be done in order to keep them healthy and safe.
For all its faults, 2020 was a reawakening. In that first year of the pandemic, we were reminded what life can be like without Special Olympics. Social isolation, loneliness and physical inactivity can be a devastating, even fatal, combination for people with intellectual disabilities (ID).
People with ID were traumatized by the pandemic. Far too many were left to get through it on their own. Our athletes struggled, but they did so with us by their side.
While we waited out the virus, we found ways to stay socially and emotionally connected despite a climate that kept us physically distant. Without our standard sports routine, and with so many of our athletes out of reach, we learned even more about who our athletes really are and what they really need. We grew closer together during our time apart.
So we got to work drafting a new plan. The easy route would've been to try and rebuild what we lost. Get the same athletes back in the same game. But that was no longer enough, and the game had changed.
We've always known that we had this great thing people urgently needed – a program, a movement – that changes lives. That takes someone who may be left out, uninspired or unhealthy and sees who they can be. We include them. We challenge them. We help them to lift themselves up. And as they rise, their families, schools and communities rise with them.
Giving people with ID the opportunity to play is where our magic begins. It's what we are known for. But if that's all we offered, it wouldn't have been enough to get our athletes through the pandemic.
These last two years cast the less-familiar benefits of Special Olympics into the spotlight. Above and beyond sports, we provide social inclusion, educational opportunity and even access to quality healthcare for people with ID. The pandemic showed that it's these added benefits, together with our inclusive approach to sports, that make us such a critical lifeline for those we serve, and those we want to serve in the future.
That's the inspiration behind our newly-launched Strategic Plan 2022-2025: Growing an Inclusive New York. We have taken everything we knew from our first 50 years as one of the country's largest Special Olympics chapters, added the incredible lessons learned throughout the most devastating health pandemic of our lifetime, and created a plan to be the best version of ourselves that we can be: for our current athletes and for those we have yet to meet.
We know now what our athletes need. We know how to give it to them. We've got improved programs and systems in place to be successful. Now all we need is your partnership.
Because the magic can only happen if we find each other. Everyone in New York has stake in this movement. The athlete who has yet to put on their first team uniform. The coach whose gift of motivation needs an audience. The partner whose services, volunteerism and support could make all the difference. We're looking for you.
With 31,000 athletes registered in 2021, we currently serve about 6% of the estimated 550,000 New Yorkers eligible for Special Olympics participation. It's a good reach, more than most states, but it's not enough. Not anymore.
We're aiming to double athlete participation over the next three years, reaching at least 13% of eligible New Yorkers – or 71,000 athletes – by 2025.
We will enhance, expand and empower. New and improved programs. Increased access, engagement and communication. Immersive opportunities for partners and volunteers. In order to bring our life-changing programs to more of the people with ID who need them, we are seeking partners who feel as strongly as we do about the importance of our mission.
Together, we have the capacity not only to improve the lives of people with ID but to once and for all transform New York's schools, workplaces and communities into the most inclusive environments in the country.
Be our partner. Join the movement.
Stacey Hengsterman is President & CEO of Special Olympics New York. To learn more about the Special Olympics New York Strategic Plan, or to contact Stacey Hengsterman about becoming a part of the organization's future, visit: specialolympics-ny.org/strategic-plan/.