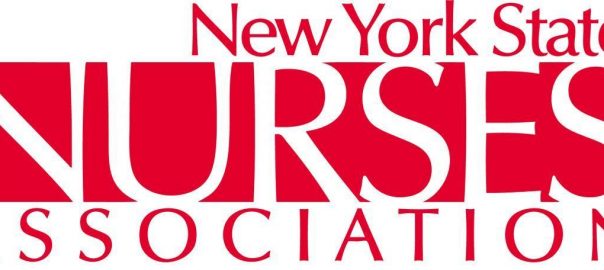 ELMHURST NURSES SAY NO CUTS! FUND PUBLIC HOSPITALS TO ENSURE SAFE STAFFING FOR THE NEXT COVID-19 SURGE

NYC's Public Health Hinges On Funding Safety Net Hospitals
Poorly-Funded Hospitals Have 3x The Death Rate Of Rich Facilities
Gross Inequality Falls Largely On Communities Of Color 
Queens, NY –   Nurses at Elmhurst Hospital, one of 11 hospitals that make up the NYC Health and Hospitals public system and was critical to public care during the coronavirus in NYC, are holding a speak out and press conference to call for immediate attention to the funding needs of safety net hospitals.  Elmhurst was in the COVID-19 epicenter of the epicenter in which 23,736 New Yorker City residents died.  Nurses of the New York State Nurses Association point to data that shows that hospitals with limited funding experienced death rates at the three times the rate of well-funded institutions.  The nurses will be joined by elected officials, other unions and community members in front of Elmhurst Hospital tomorrow, Wednesday, September 9, at 12 NOON.
"We cannot allow the inequality of the system to continue to cast its shadow over the public and other safety net hospitals," said NYSNA Board Member Judith Cutchin, RN, President, NYSNA's NYC H+H/Mayoral Executive Council.  "With more resources, our nurses, and doctors and other healthcare workers, can more effectively treat COVID-19 patients.  This is not the time to cut our budgets.   It's time for the wealthiest New Yorkers to pay their fair share and help provide more resources to keep all New Yorkers safe."
WHO
Nurses of the New York State Nurses Association, state and local elected officials, other union leaders, public health advocates and community organizers
WHAT
Speak out and press conference to call for greater resources dedicated to public and other safety net hospitals to prepare for a resurgence of the COVID-19 virus.
WHEN
TODAY, September 9, 2020 – 12 NOON.
WHERE
In front of Elmhurst Hospital,
79-01Broadway
Elmhurst, NY 11373
Invited speakers include: Council Member Donovan Richards; representative of State Senator Toby Ann Stavisky; Assembly Candidate Jessica Gonzalez-Rojas ; Sandra Ung, Office of Congresswoman Grace Meng; Assembly Member Brian Barnwell; Assembly Member Catalina Cruz, State Senator Jessica Ramos; Oren Brazily, President of the Uniformed EMTs, Paramedics & Fire Inspectors-F.D.N.Y., Local 2507, DC37
###
The New York State Nurses Association (NYSNA) represents more than 42,000 members in New York State. We are New York's largest union and professional association for registered nurses. For more information, please visit our website at www.nysna.org.