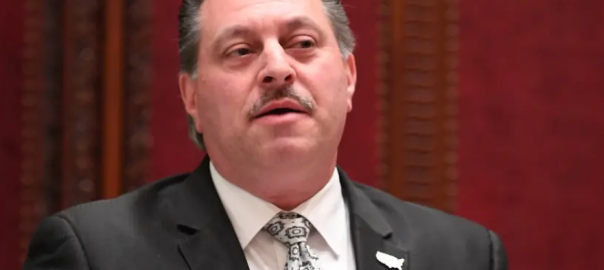 DOWNSTATE CASINO LICENSES: EVEN IF YOU DON'T LIKE TO GAMBLE, YOU MAY LIKE THIS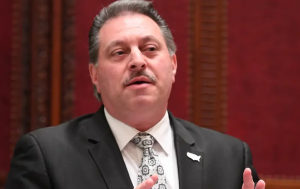 Who wouldn't like their state to legally and safely receive over $1 billion in revenue this year to further afford the services its residents deserve? Would you like to add billions to the state's educational funding? How about creating more than 4,000 jobs?  Oh, and how about helping others with a gaming addiction? If your answers to the questions were "Sure", then that's exactly what opportunity presents itself to our state in this year's budget. The gaming industry is progressing quickly here in New York with mobile sports betting finally underway, and we are looking towards keeping that financial momentum for our state going. Governor Kathy Hochul included in her Executive Budget expediting three of the remaining seven full casino licenses, and these licenses could bring about some major benefits for all of New York.
These licenses would allow three entities south of the Hudson Valley, through the five boroughs of New York City and east through Nassau and Suffolk counties to be a full casino, which means they can offer customers live-dealer table games. From union construction jobs and post-construction permanent jobs, creating over 4,000 employment positions would become a real probability. Creating new jobs is always a top priority of mine, and this initiative will be able to add some great job opportunities in local communities.
The first thing we need to do is create a transparent and credible process for the companies vying for these licenses. We recently had a similar process take place in the state when we were searching for operators to run their mobile sports betting applications. That process was handled spectacularly and we were able to get nine sportsbooks approved to operate in New York — even with a change in Governor and administrations taking place right in the middle of the process. Therefore, I am extremely confident that this process for the full casino licenses will run smoothly.
Once that is complete, New York can see an immediate benefit from selling these licenses to the approved casino operators. Based on the 2021 Spectrum Gaming Group study for New York's gaming industry, each individual license can possibly be sold for upwards of $500 million. With the state looking to sell three of them, that could net New York between $1.5 billion and $2 billion before a single card is played at any of the casinos. In addition for the non-gambler, these gaming sites would offer our residents amenities not gaming related, such as new restaurants, shopping experiences, show venues and concerts. Given the negative economic impact on New York caused by the two-year COVID pandemic, the revenue and employment positions from the downstate licenses would be welcomed.
With the licenses sold, siting now becomes the issue. While there are two downstate gaming sites with already successfully established activity, namely Resorts World NYC and MGM-Empire City, nothing is guaranteed as to which organizations will be selected to receive them. It should be noted that since these two sites are recognized as being credible, profitable entities within their respective communities and state-wide, they offer the ability for New York to witness the fastest, realistic and reliable path to significant revenue, educational funds and job growth.
Since New York's gaming formula is legislatively earmarked to fund education, students throughout the state would benefit from the activated downstate licenses. Before COVID impacted every aspect of our lives, the gaming industry regularly brought in an average of $3 billion for the state's educational fund each year. That number is bound to increase now that mobile sports betting is up and running, and with the prospect of an additional three casino licenses going to the downstate area, we could expect even more funding for our state's schools.
Anti-addiction programs should also be seeing a boost in revenue if New York is able to take in more money from these casino licenses. With the advent of mobile sports betting, anti-addiction programs will be given $6 million in new funding each year. We expect that the funding for these programs will increase and improve when the licenses are distributed and New York State can bring in more money. I understand we cannot look to gradually expanding gaming in our state without addressing the problem gaming issue. With confidence I know we will address all aspects of the addiction issue, because we've done so in the past.
So together, let's see how the budget negotiations progress as to the downstate licenses and hopefully we can all say "Sure" to increasing New York's revenue, educational funding, job growth and gaming addiction programs.
Senator Joseph P. Addabbo Jr is Chairman of Committee on Racing, Gaming and Wagering.