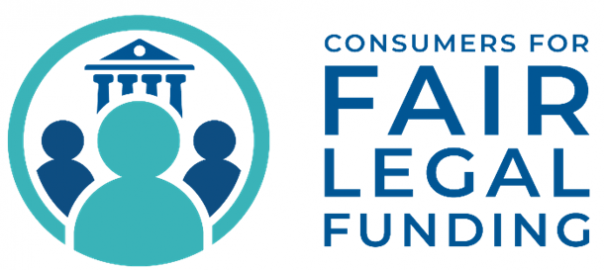 Consumers for Fair Legal Funding Launches Online Ad, Letter-Writing Campaign Urging Lawmakers to End Lawsuit Lending Abuse
Coalition Spokesman, Rev. Kirsten John Foy, Shares His Personal Story In Compelling New Video, Calls for Reform of Out-of-Control Industry
Albany, NY; May 4, 2022 – Consumers for Fair Legal Funding (CFLF) today announced a new digital ad and online letter-writing campaign calling on Albany lawmakers to reform the unregulated lawsuit lending industry before the 2022 legislative session ends.
The ad features a new video in which CFLF's spokesman, the Rev. Kirsten John Foy, shares how he fell victim to a lawsuit lending company after he and then-New York City Council Member Jumaane Williams were assaulted by NYPD officers on their way to the 2011 Labor Day Parade luncheon.
"One of the worst things that the lawsuit lending industry does is not just charge exorbitant rates, but it steals and robs hope from families and individuals who just want to put their lives back together," Rev. Foy says in the video, urging New Yorkers to join him in calling on the state Legislature and Governor Kathy Hochul to enact common sense reforms that will prevent this out-of-control industry from preying on more vulnerable individuals.
Rev. Foy was seriously injured during the 2011 incident and required multiple surgeries and physical therapy. He sued the NYPD, which admitted wrongdoing, and took out a lawsuit loan in the interim to help pay his medical bills and living expenses.
"While we were waiting for the outcome of the lawsuit, things got financially stressed and strained for my family," explains Rev. Foy, also president and CEO of The Arc of Justice. "It was a moment of desperation – not to mention the cost of raising a newborn and providing for a family; we now had all these medical bills."
By the time Rev. Foy's case was settled, he owed roughly two-thirds of his financial award to the lawsuit lender.
Also known as "litigation funding" or "pre-settlement funding," lawsuit lending is the practice of advancing to individuals who are suing over injuries a portion of their potential legal recoveries while their case is pending. In the short term, their bills are covered by the loan funds. Once they receive their settlement funds, many are shocked to find that fees and interest rates have taken up most – if not all – of those funds, leaving victims with almost nothing, or even in debt.
Because the industry is completely unregulated, lenders – often deep-pocketed hedge funds – can charge ruinous interest rates as high as 100% or more.
CFLF is a broad coalition of social justice advocates, Chambers of Commerce, business groups and municipal leadership organizations. They are united in a shared commitment to curb an out-of-control industry. Their solution is simple – pass regulations that require lawsuit loan transparency in the litigation process and limit the interest rate lenders can charge.
Victims of lawsuit lending abuse are often individuals who are unbanked, have no savings, no credit cards, and no friends or family from whom they can borrow. As a result, some of the most vulnerable New Yorkers – those who are lower-income, members of ethnic or racial minorities – are most likely to fall victim to this practice.
"If lawmakers leave town at the end of the session without addressing this predatory and abusive industry, they will have failed in their responsibility to speak up for the voiceless and stand up for those in pain," said Bertha Lewis, founder and president of The Black Institute. "In this election year, legislators and the governor must do more than just talk about protecting the most vulnerable New Yorkers, they must take significant steps toward actually doing so."
"Wrongfully convicted men and woman are victims of injustice and frequently have the right to file a civil lawsuit to compensate for their stolen liberty," said Bill Bastuk, chair of the national criminal justice reform coalition It Could Happen To You. "Legal safeguards must be established to ensure the litigation financing industry does not take advantage of their just compensation."
"Lawsuit lending is an unregulated process that too often leads to real harm to low-income victims, and small businesses seeking relief for crimes and fraud committed against them," said Francisco Marte, head of the Bodega and Small Business Group. "This kind of lending should be regulated just like legal protections against any other lending protects New Yorkers."
The CFLF digital ads will run through the first week of June on a variety of social media platforms. To learn more, visit www.fairlegalfunding.org.