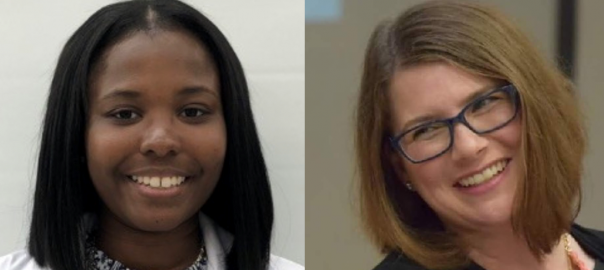 Community Pharmacies Must be Allowed to Serve their Medically Underserved Communities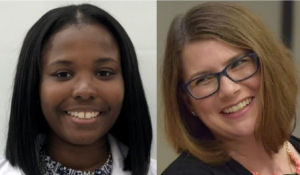 As a pharmacist working at a community pharmacy in one of New York's most urban areas in the Bronx and a pharmacist who owns an independent pharmacy in an extremely rural community in Chenango County, you may think we are very different.
However, as licensed pharmacists we have committed our lives to helping to meet the pharmacy and other health care needs of patients.  In addition, while we practice in different areas, both geographically and demographically, we both serve medically underserved communities with a significant percentage of individuals with healthcare coverage through the state Medicaid program.  Finally, we face the same challenges: health plans and pharmacy benefit managers (PBMs), which administer the State's Medicaid Managed Care program, hamper our ability to serve our communities.
Every day, we are unable to fill prescriptions for those enrolled in Medicaid Managed Care. PBMs are limiting which pharmacies can be in their networks.  As a result, we have to turn patients away who wish to get their medications and other pharmacy care, because "we are not in their PBM's network."  Put another way, a patient does not have the ability to use the local pharmacy of his or her choice that is in her neighborhood due to PBM restrictions.  This creates unnecessary obstacles for patients to receive care for themselves and their families, especially in light of the many other challenges they may face such as limited transportation options, lack of childcare, and language barriers.  An inability to use their local pharmacy should not be another social determinant of health limiting access to needed care.
More and more, pharmacies are paid less than their cost to purchase these medications.  Meanwhile, health plans and PBMs are getting richer on taxpayer dollars through Medicaid by squeezing community pharmacies.  We purchase these medications from drug wholesalers and wait to be reimbursed by the plans.  This is why it is so critical for the State to intervene by setting a floor for what PBMs must pay in Medicaid Managed Care, as some other states have done.
Luckily, lawmakers in Albany understand that this is becoming dire, not only for pharmacies but also more importantly for the patients we serve, who need unobstructed access to care the most. Both the Senate and Assembly unanimously passed legislation in 2021 to provide guardrails in the Medicaid managed care pharmacy program to stop insurance plans and PBMs from undercutting community pharmacies and limiting Medicaid patient access to essential pharmacy care, in order to grow their profit margins.
This important legislation requires health plans/PBMs to allow individuals enrolled in Medicaid Managed Care to use the pharmacy that is in their neighborhood and most convenient for them by prohibiting PBM narrow networks.  It also allows local pharmacies to deliver medications to patients, which has been essential throughout the pandemic and creates a pass through reimbursement model to provide transparency and sustainability in what the PBMs pay pharmacies, using the current Medicaid fee for service rate.
Very disappointingly, Governor Hochul vetoed this legislation saying it "should be considered in the context of the State Budget negotiations."  We are now in the middle of the budget making process and, thanks to the leadership of the State Senate, this proposal was put on the table for budget negotiations by the Senate in their One-House Budget bill on March 13th.
As a community pharmacist in the Bronx and an independent pharmacy owner in Central New York, we are unified in calling on Governor Hochul and NYS Assembly Members to join with the Senate in enacting these critical protections in the Final State Budget. This is an acute situation, which requires immediate action to protect access to pharmacy care, or we will continue to see an erosion of pharmacies and more pharmacy deserts in our most urban and rural areas.  Inaction this year will harm the very communities that need care the most.
Please put the guardrails for patient access to pharmacies, as included in S7909, Skoufis/ A9165, Gottfried in the final budget before irreparable harm is done.
Ebony Rhem, Walgreens/Duane Reade Pharmacist, Bronx NY
Heather Ferraresse, Bartle's Pharmacy, Chenango County NY