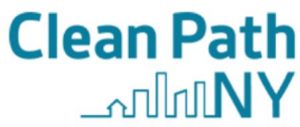 Clean Path NY Brings Environmental Benefits to New York State with Clean Air, New Jobs and Community Investment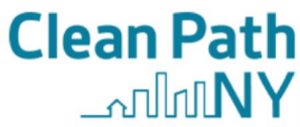 During the era-defining economic growth of the 20th century, vast infrastructure projects such as the Hoover Dam and the Niagara Power Project revolutionized American energy and industry.  Today, as the nation prepares to recover stronger than ever from the economic losses of the pandemic, Clean Path NY is poised to define America's 21st century energy future. This "All Renewable, All New York" infrastructure project will transform the way the state is powered and dramatically advance the nation-leading Climate Leadership and Community Protection Act (the Climate Act).  An $11 billion investment, Clean Path NY brings together cutting-edge clean energy technologies—wind, solar, storage, and long-distance transmission—at a groundbreaking scale and with widespread social, environmental, and economic benefits. Clean Path NY will power New York towards its goal of 70 percent carbon-free electricity supply by 2030 while delivering 8,300 new, good-paying in-state jobs and deliver meaningful social and health benefits to communities on the front lines of the climate crisis.
Environmental justice is at the core of Clean Path NY. Injecting renewable energy into the heart of New York City's electrical grid will significantly drive down the use of oil and gas-fired fossil fuel plants, historically sited in vulnerable communities. By reducing criteria air pollutants, such as particulate matter from fossil fuel-fired generation, by 20 percent per year in the electric sector – and removing 49 million tons of CO2 from the atmosphere through 2040 – Clean Path NY is forecasted to provide billions of dollars in social and public health benefits over its initial 25-year life
In addition, Clean Path NY has committed to a $270 million investment fund to support workforce development and education programs, health services and environmental stewardship programs, including electrification retrofits of affordable housing – with priority given to frontline communities.
Workforce development and education programs will focus on increasing access and opportunity for women and people of color in the green economy, with additional increased funding for existing workforce development, apprenticeships, local hiring initiatives, and education. The fund will make targeted investments to expand access to medical care and health services in the frontline communities that bear the disproportionate burden of the fossil fuel economy. The fund also seeks environmental conservation and clean energy opportunities to spur investment, create jobs, and reduce the environmental burden that existing buildings place on communities.
New York State's electric grid has been plagued by congestion that prevents upstate renewable energy from reaching New York City – known as the "Tale of Two Grids." Emission-free energy powers more than 80 percent of the electric grid upstate, but less than 20 percent downstate. Clean Path NY will build new renewable energy generation upstate – unlocking jobs and local economic development along the way – and deliver clean power to New York City through an underground transmission line, 105 miles of which will run under existing transmission lines already operated by the New York Power Authority. Being buried underground, the line will be more resilient against climate change-induced extreme weather events – limiting potential disruptions in service.
Clean Path NY offers an unprecedented opportunity to power New York for generations to come—with clean air, lower carbon emissions, 8,300 new green jobs, and environmental, health and social benefits for local communities across the state. As we move forward on this nation-leading energy infrastructure project, New York State will once again lead the way toward a greener, cleaner future.
*sponsored content*