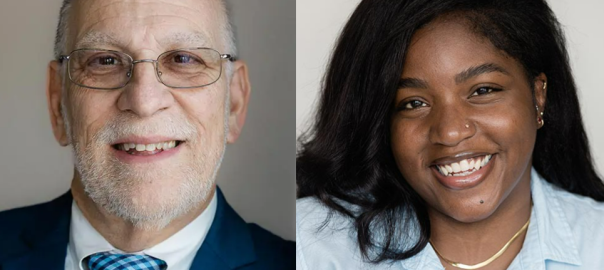 Catalyst Government Relations Welcomes Scott Wexler and Felicia Harris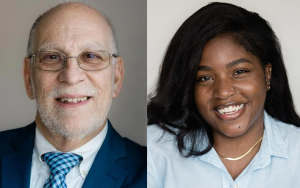 Albany, NY – Catalyst Government Relations, a leading boutique lobbying firm, is pleased to announce that Scott Wexler and Felicia Harris have joined the firm as Managing Director and Associate, respectively.
Scott Wexler brings over three decades of experience representing clients before New York State Government. His expertise spans governmental relations, public affairs, and executive-level association management. Widely respected across the aisle, Scott develops successful public policy strategies for clients in gaming, hospitality, insurance, labor, tax, and economic development. He is a leading expert in alcohol beverage control law and routinely advises clients with matters before the State Liquor Authority.
Felicia Harris is an Associate at Catalyst. She handles legislative analysis, bill tracking, research, and assists in developing meaningful strategies for the firm's clients. Felicia joined the firm from the Governor's Office of Storm Recovery where she was a Policy Analyst who provided guidance to the Community Reconstruction program on Local, State, and Federal regulations. Prior to that, Felicia was a Legislative Analyst in the State Assembly's Program & Counsel Office.
"We are thrilled to welcome Scott and Felicia to Catalyst Government Relations. With their extensive experience and deep knowledge of government affairs, they will be invaluable assets to our team and our clients," said Chris Bombardier, President of Catalyst. "Their addition reinforces our commitment to delivering exceptional results for our clients".
About Catalyst Government Relations
Catalyst Government Relations is a leading boutique lobbying firm based in Albany, New York. With a team of experienced professionals, the firm has a proven track record of success, having delivered results for clients across various industries.  Catalyst's approach is rooted in a deep understanding of the complex issues facing its clients and the government landscape in which they operate. The firm leverages its expertise, relationships, and strategic insights to help clients navigate the complexities of government, advocate for their interests, and achieve their goals.
For more information about Catalyst Government Relations, please visit www.catalystnewyork.com.