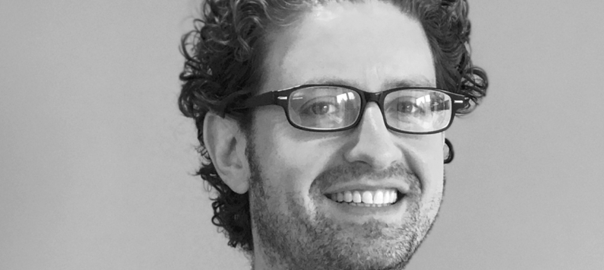 Cannabis on the 2020 Ballot, but not in New York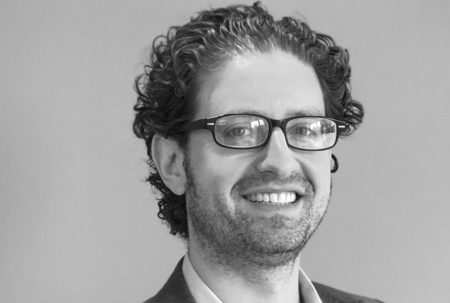 Over the coming weeks, the nation and the world will remain transfixed by the American presidential election, but cannabis is also on the ballot in five states. When voters in Arizona, Mississippi, Montana, New Jersey, and South Dakota go to the polls (or fill out their absentee ballots) next month, they will consider legalizing adult-use or medical cannabis – or both – in the case of one state.
Should all five states vote affirmatively, a total of 36 states (along with Washington, D.C. and three territories) will have some form of legal cannabis (adult-use or medicinal) on the books. That would mean that a majority of Americans live in states with legal cannabis and nearly three-quarters of states in the union are openly disregarding federal prohibition.
Meanwhile, according to a recent Pew Research poll, an overwhelming majority of Americans – over 90 percent – say cannabis should be legal either for medical and adult-use or that it should be legal just for medical use. Fewer than one-in-10 prefer to keep marijuana illegal in all circumstances, according to the survey.
This is a rather stunning reversal from just a couple of decades ago when most Americans were strongly against any form of cannabis legalization. While the reasons for this shift are far too numerous to lay out here, one rationale that unites nearly all stakeholders is potential tax revenue. In the age of COVID-19 where all state budgets are running significant deficits, adding cannabis tax revenue to state coffers is an extremely attractive idea, not to mention the hundreds of thousands of jobs created by the legal cannabis industry.
Looking at the states considering legalization this year, a few unlikely ones include red states like Montana, South Dakota, and Mississippi. When you think about the "Green Wave" that has swept across the country, these three states are probably not what comes to your mind, yet all are likely to see approval of cannabis legalization referendum this year.
Montana – Medical cannabis has been legal in Montana since 2004. With a statewide population slightly smaller than the Bronx, Montana is projected to sell over $175 million per year in cannabis with a 20 percent excise tax. For a state that has no sales tax, this revenue will be critical in its economic recovery from COVID-19.
South Dakota – The southern Dakota shares a small border with Montana and is sparsely populated with only about 885,000 residents. With some of the most draconian cannabis possession laws in the country, South Dakota could become the first state in the nation to simultaneously legalize medical and adult-use marijuana in November, as advocates pushed for two ballot initiatives to ensure passage of one of them. A medical program, which seems more likely to be approved by voters, is projected to bring in $20 million per year, while adult-use sales could exceed $122 million (with a sales tax of 15 percent).
Mississippi – Down in the deep south, the state of nearly 3 million people appears likely to pass a medical cannabis ballot initiative, despite a competing restrictive proposal from state lawmakers. Should the state approve the measure, it is projected that nearly $66 million of cannabis will be sold at a seven percent excise tax – not bad for a state with a massive budget deficit.
Next is Arizona. A purple state that voted for President Trump in 2016 could very well flip to former Vice President Biden next month, possibly propelled by turnout for a cannabis referendum. Arizona is one of the fastest growing states in the nation and is considering an adult-use cannabis measure after barely defeating a similar referendum last year. With a successful medical cannabis market in place, the state of 7.3 million is likely to approve the measure, which will significantly expand fully legal markets across the western states, creating a land bridge from Washington through Oregon, California, Nevada, Arizona, and to Colorado. Annual cannabis sales could exceed $1 billion by 2024 with a sales tax of 15 percent.
Finally to the Northeast, New Jersey is favored to pass a cannabis legalization measure in November. With a statewide population of nearly 9 million and close proximity to New York City and Philadelphia, annual sales of legal adult-use cannabis in NJ could reach $1.8 billion with a sales tax of 6.625 percent. That tax revenue will go a long way towards helping New Jersey dig out of the COVID-19 induced budget hole the state is facing.
Should all five states ballot measures pass, New Frontier Data projects $9 billion in new revenue from 2022-2025 and estimates that revenues from all legal U.S. markets will reach $35.1B in 2025.
New York State continues to fall behind and miss this once-in-a-generation opportunity for critical tax revenue now (as the state faces a $14 billion budget deficit). Stakeholders have failed to pass legislation or seek to bring legalization to the people in the form of a referendum. Marijuana Business Daily estimates an adult-use market in New York could eclipse $2 billion in sales annually, but New Yorkers are no closer to legal adult-use cannabis than we were in 2019 when it was seriously considered.
The fact is adult-use cannabis will be legal in New York one day, but for the foreseeable future states like New Jersey and Massachusetts will continue to benefit from New York's complete and utter failure.
Jordan Isenstadt is a Senior Vice President at New York City based public relations agency, Marino. Jordan leads a team focused on a burgeoning portfolio of cannabis-focused brands and founded the Cannabis Media Lab, an accelerator for emerging cannabis startups. Prior to his current role, Jordan worked for the New York State Legislature, as well as two New York State Governors. To reach out directly to Jordan, email him at [email protected]