CANNABIS IN THE AGE OF CORONAVIRUS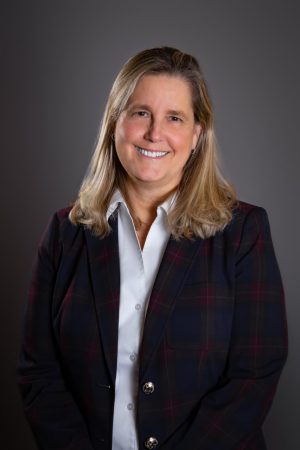 I am a relative newcomer to the medical cannabis industry, as I joined Curaleaf just over six months ago. I had just retired after 35 years of proud service with the Port Authority of New York and New Jersey when cannabis opened an exciting new career door for me. I traded serving thousands of customers who cross the Port Authority's tunnels and bridges each day with helping thousands of Curaleaf patients improve their lives with our products.
Now, the coronavirus pandemic has caused entire industries to a grind to a halt.  Medical cannabis dispensaries across New York state, however, were deemed essential by our state health regulators on March 17, 2020, and many other states have since followed suit. This means that Curaleaf's dispensaries continue to operate during the outbreak, just like grocery stores, pharmacies and banks.
Today is 4/20, a day when cannabis enthusiasts from all over the world traditionally celebrate the cannabis plant and cannabis culture. Our typical patient is 50 years old and surviving serious qualifying conditions. Many new patients begin their initial consultations with the statement that they're not seeking the psychoactive effects of cannabis (the "high"), but instead, relief from their ailments and the ability to go about their days feeling less medicated. Our pharmacists and knowledgeable dispensary associates are passionate about the work they do to help patients and share the benefits of this plant through education and outreach.
This year 4/20 takes on a special meaning. Medical cannabis is finally getting the status it long deserves by being designated an essential business by the New York Department of Health. In the midst of the coronavirus pandemic, patients are assured of uninterrupted access to their medicine. In order to facilitate social distancing, we've moved to on-line ordering, curbside pick-up, over-the-phone consultations and expanded home delivery to beyond the usual 33 counties. We are working hard to keep up with the growing demand and we are meeting the challenges head on. We may have changed the way we conduct business, but our commitment to providing our patients with the medicine they need remains unchanged.
And as an essential service that remains open, we are proud to say that we not only continue to provide steady employment for our dedicated staff, but we are also hiring new employees at a time when many New Yorkers find themselves out of work.
Our dispensary pharmacists and associates, our front-line staff, have taken it all in stride. Like many essential businesses that continue to operate during the pandemic, "customer service" has taken on a whole new meaning. Our associates at our grow facility in upstate New York are firing on all cylinders to ensure the medicine is manufactured and delivered to our dispensaries with our usual quality control, health, safety and compliance measures in place. Their commitment and passion for the work they do is unparalleled. Patience and perseverance are required, and the risks associated with working outside the home are understood. Their work is important now more than ever.
I spent my first career in public service, and am finding my second career in cannabis not only similar in surprising ways, but equally impactful and satisfying.  I am proud to be part of the community that continues to educate mainstream culture about the wonders of this plant, and help end the stigma of its use.  My hope is that the spotlight shines on the benefits of this medicine well beyond the 4/20 celebration as we continue our work to improve lives by providing clarity around cannabis, and confidence around consumption.
Olga Krueger is President, Curaleaf New York.