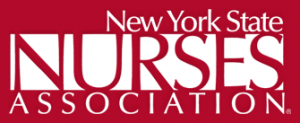 AN URGENT CALL TO ACTION AT ELMHURST HOSPITAL/MOUNT SINAI IN QUEENS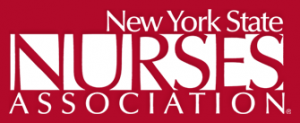 ***ADVISORY FOR TOMORROW, WEDNESDAY JULY 28***
AN URGENT CALL TO ACTION AT ELMHURST HOSPITAL/MOUNT SINAI IN QUEENS
 MIDWIVES WALK ON INFORMATIONAL PICKET LINE- DEMANDING A FAIR CONTRACT
 THIS COMES AFTER ONLY ONE PAY RAISE IN MORE THAN A DECADE AND MAXIMUM OVERTIME SCHEDULES
 THEY WORKED NON-STOP DURING COVID- THEY DESERVE BETTER
 New York, NY — Midwives of the New York State Nurses Association, joined by medical residents and attending physicians, nurses, community members and elected officials, will walk an informational picket on WEDNESDAY, JULY 28, 7AM-9AM at Elmhurst Hospital in Queens.  
The midwives' range of full scope responsibilities include:
Prenatal care for every pregnant person at Elmhurst.  Literally every single pregnant person who comes through the doors of Elmhurst is seen by a midwife

Gynecological care at clinic outside the hospital for patients from adolescence through menopause including contraception and family planning services

Staff one of the busiest labor and delivery floors in any HHC public hospital which includes triaging and managing the labor & deliveries

Round on and discharge patients who deliver at Elmhurst Hospital

Teach midwifery students, medical students and OB/GYN residents
The Elmhurst/Mount Sinai Hospital in Queens midwives have had no contract for more than two years, one raise in over 10 years, and must work overtime because of a lack of adequate staffing. Under these conditions the midwives say they cannot hire or retain new hires. They cared for COVID positive mothers and babies throughout the pandemic, receiving no hazard pay.
WHO:  The Mount Sinai Icahn School of Medicine Midwives working at Elmhurst Hospital in Queens, NY
WHAT:  Informational picket to sound alarm over work conditions and to ensure continued patient safety, fair wages and to hire and retain additional midwives
WHEN:  Wednesday, July 28, 7AM-9AM; Speak Out begins at 8:30AM
WHERE:  Outside Elmhurst Hospital, 79-01 Broadway, Elmhurst, NY 11373 
 "Before I was an Elmhurst midwife, I was an Elmhurst nurse.  I love this hospital, this community and these patients. It has been my greatest honor to work here for the past ten years, but things are different now.  We are drowning—seven of us doing the work of 15.  With low pay – even less than hourly pay for overtime – and expanding responsibilities, we cannot attract and keep new hires.  Mount Sinai needs to prioritize the families of this community by prioritizing the midwives who care for them.  We feel profoundly disrespected and worried about the future of our practice.  It's not right."  Keeley McNamara, CNM 
"I have worked as a midwife at Elmhurst Hospital for nearly 23 years. The last four as the chief Midwife.  I love this job and consider it an honor to work with this diverse community. I was infected with COVID-19 and was home for two weeks and then I returned to work, never missing another day. The commitment of my fellow midwives during the height of the pandemic was extraordinary.  The overtime expected of us is very hard. I have personally done 16 to 24 hours each week since the beginning of the pandemic and for less pay than my base salary.  
"Now we are faced with an intransigent management unwilling to make a fair deal. It has reached a point where we cannot keep our good midwives or attract new midwives with the workload such as it is. I cannot take a day off without burdening my fellow midwives."  Margaret Re, CNM, Chief Midwife
Interviews with midwives will be available at the informational picket.  Elmhurst doctors and elected officials also will be present.
  The New York State Nurses Association (NYSNA) represents more than 42,000 members in New York State. We are New York's largest union and professional association for registered nurses. For more information, go to www.nysna.org