BW Welcomes DOH Veteran Dan Sheppard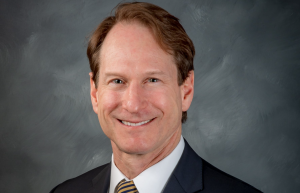 New York's top lobbying firm announced the addition of Dan Sheppard to its health care team, to which he brings 32 years of experience in New York State government and the benefit of recent service as a Senior Vice President with the Mount Sinai Health System. At Mount Sinai, Dan worked with affiliated hospitals and physician practice groups to develop and implement innovative business models to align and grow inpatient and ambulatory service lines.
Before joining Mount Sinai, Dan served as Deputy Commissioner for the Office of Primary Care and Health Systems Management at the New York State Department of Health where he was responsible for regulatory oversight of licensed health care facilities and providers.  Dan played a lead role in efforts to modernize state statute, regulations, funding programs and government policies to advance the transformation of hospitals, clinics, physician practices and long-term care facilities and support services toward integrated, patient-centered models that optimize quality, access, and financial sustainability.   Dan has extensive experience working at a strategic level with large health systems, safety net hospitals and other essential community health care providers.
Dan's additional government service includes Deputy Budget Director with the New York State Division of the Budget with oversight of health care and higher education policy and funding, and Senior Associate Vice Chancellor for Finance and Business at the State University of New York (SUNY). Earlier in his career Dan worked as a legislative analyst for the New York State Senate and a Public Management Intern for the State Education Department's Office of the Professions.
Brown & Weinraub has a robust health care practice including some of the state's largest health care systems, the Healthcare Association of New York State (HANYS), community provider organizations and innovators.