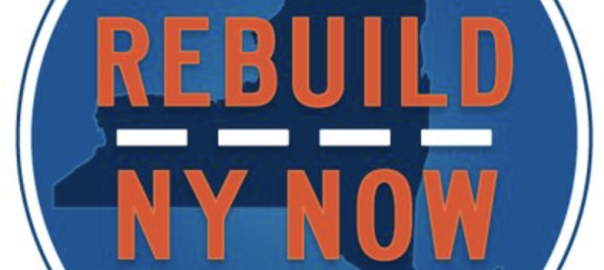 Business, Labor, Minority and Women-owned Business and Local Government Leaders Agree: Albany Needs to Support State Senate Plan to Properly Invest in Fixing Local Roads and Bridges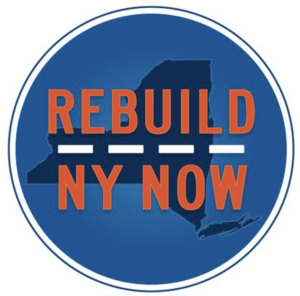 Open Letter to Governor Hochul and Assembly Speaker Heastie Backs Senate Majority Proposal to Increase Investment in New York State Department of Transportation Capital Funding 
(Albany, NY) A newly released letter, signed by more than three dozen business, labor, minority and women-owned business and local government leaders, calls on Governor Hochul and Speaker Heastie to adopt the State Senate's budget proposal as the blueprint to ensure statewide and local infrastructure halts the decline of its conditions and moves to good repair.
Approving the Senate plan will counter record high inflation which caused the cost of highway construction material to skyrocket and reduced the NYSDOT's core program to its lowest levels since 2015—while also decimating local road and bridge maintenance and construction programs.
Time is of the essence to invest in local infrastructure. In more than half of NYSDOT regions across the state, both New York's pavements and bridges have rapidly deteriorated.
Thankfully, the State Senate Majority's budget proposal, under Leader Stewart-Cousins and Transportation Committee Chairman Kennedy, meets system needs and calls for $2 billion more per year for the DOT Capital Program—$8 billion in additional investment in total over the remaining four years of the program. The Senate's plan also proposes investing an additional $360 million for the state's local road system.
As stated in the letter: "we strongly urge you to consider accepting the Senate's one house proposal which includes significant and necessary increases to the NYSDOT core and local highway capital budgets."
The letter was signed by leaders from:
Associated General Contractors of New York State
New York State LECET
North Atlantic States Regional Council of Carpenters
The Business Council
Rebuild NY Now
American Council of Engineering Companies of New York
Association of Towns
Buffalo Niagara Partnership
Building Contractors Association, Inc.
Building Industry Employers or New York State
Business Council of Westchester
Capital Region Chamber
Construction Exchange of Buffalo & WNY
Construction Industry Association of Rochester
Eastern Contractors Association, Inc.
FAIR Committee
Greater Binghamton Chamber of Commerce
Long Island Association
MACNY, the Manufacturers Association
Minority & Women Contractors & Developers Association Inc.
Mohawk Valley Builders Exchange
National Federation of Independent Business (NFIB)
New York Association of Convenience Stores
NYS Assoc. of Town Superintendents of Highways
New York Construction Materials Association
New York Farm Bureau
New York Pavement Preservation Association
NYS Association of Counties
New York State Builders Association
NYS Council of NECA Contractors
NYS Conference of Mayors
New York State County Highway Superintendents Association
New York State Economic Development Council
New York State Hospitality & Tourism Association
Northeastern Subcontractors Association, Inc.
Northern New York Builders Exchange
Subcontractors Trade Association
Syracuse Builders Exchange
UNiCON Rochester
Upstate United
To read the full letter click here.
About Rebuild New York Now: 
Rebuild New York Now is a broad-based coalition comprising members of the construction industry, organized labor and business enterprises, representing more than 30,000 workers and their families with the common goal of investing in infrastructure to ensure the safety and economic health of New York State.