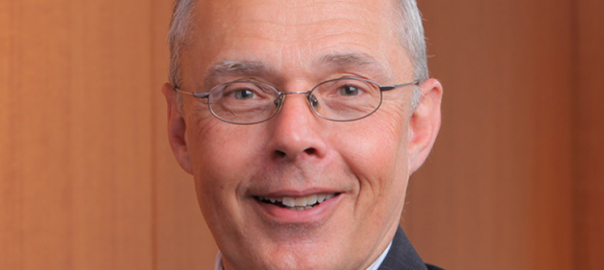 THE NEW YORK STATE HOUSE RACES WORTH WATCHING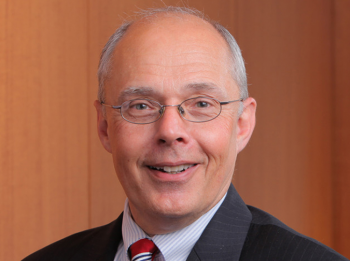 Coming out of Labor Day is a good time to chart the House races in New York State worth watching. The stakes are significant. For the Republicans to have any chance of reclaiming a majority in the House of Representatives, they need to come out of NYS with net pick up of 2 seats. Alternatively, if the Democrats can pick up a net gain of 2 or more seats, currently held by Republicans from NYS, that makes the Democrats' maintaining a majority in the House a near certainty. In brief, for the Democrats, clear gains from New York State's congressional contests, could be a firewall at worst or at best a portal to an expanded national majority in the House.
It is premature to make predictions on the outcomes of the contested races, but it is not too early to prepare an early morning handicapping sheet to study. I see 5 races seriously in play (3 seats now held by Republicans and 2 by Democrats) with an additional 3 seats Upstate worth keeping an eye on, just in case adverse events place Republican seats as anything more than close but no cigar opportunities for the Democrats. If any of these 3 seats Upstate, which now appear safe for the GOP to hold, come into question, that will have the potential to steer precious and limited national House Republican resources to defend those seats rather than seeking targets of opportunity not only here in NYS but throughout the North from New England, through the Mid- Atlantic on to the Midwest. For example, it has been a real failure that the Republicans have not yet been able to mount a strong challenge against Antonio Delgado's first re-election campaign in the 19th CD (a small town rural and exurban upper Hudson River district).
Let's break down the 5 seats currently in play: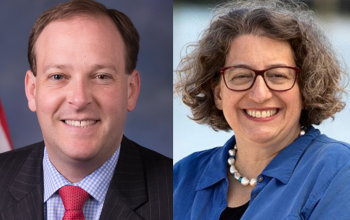 1. The 1st CD in Suffolk County: Conventional wisdom, including among many Democrats, is rating Lee Zeldin, the Republican incumbent, a strong favorite to win re-election. I am less certain of that assessment. In 2016, Zeldin beat Anna Throne-Holst by 15.6 percent, but in 2018, Zeldin defeated Perry Gershon by only 4.1 percent. In 2016, Throne-Holst was damaged by a divisive Democratic primary and Zeldin benefited in his first re-election campaign from coming across as a plucky, conservative, Veteran focused upon being attentive to local concerns (i.e., being a strong advocate for the environmental concerns over Plum Island). But by 2018, Zeldin had morphed into a Trump acolyte, admittedly raising money hand over fist from his association with the Trumps (both the President and Donald Trump Jr.), but that left Zeldin looking to voters as if he had taken his eye off local concerns. Consequently, Zeldin's margin dropped precipitously.
This is a true swing district, where neither party has a functional registration advantage. In truth, the outcome will be determined by which candidate carries a healthy margin of unaffiliated voters, which we call independents. When crime and taxes, are in the eye of independent voters this district swings toward Republican red. But when the eyes of this district's independent voters are focused upon the environment, health care and jobs, the melding of progressive blue on bread and butter issues to environmental green can form a winning teal coalition. As this contest hurtles down the stretch, which issues will prove salient in the mind's eye of voters? Since we don't know the answer to that question, I see Zeldin in the lead as we begin this contest in earnest but that is neither a comfortable nor a commanding lead.
This year Zeldin's opponent is Nancy Goroff, a chemistry professor from Stony Brook University. She won a narrow primary over Perry Gershon, who was seeking a rematch against Zeldin, in a three-way race.  Goroff is a bland, yet purposeful candidate. I think that local pundits may be underestimating Goroff, subliminally seeing her as another Anna Throne-Holst. But unlike 2016 when Throne-Holst was hobbled by a divisive primary, this year while Gorroff's margin of victory was narrow, the Democratic party came together quickly behind Goroff's candidacy. The decided fundraising advantage enjoyed by Zeldin is nevertheless a strong factor in his favor.
There is an issue that could erase Zeldin's aura of impending victory. If the Hurricane season leads to a severe storm hitting the coast of the US and the Trump administration's response rekindles memories of Katrina, that could be Kryptonite for Zeldin. Several reasons back up this postulate. One, is that it will play to Goroff's strength as a scientist whose campaign is stressing Climate Change. Two, public opinion in coastal communities like the north and south shores of the 1st CD, is growing ever closer to rejecting the climate change denial reflexes of Trump and his followers like Zeldin. Voters in district's like this one are getting close to connecting the dots on Climate Change in a Pearl Harbor moment. Three, if voters are focused on the ravages of a superstorm exacerbated by Climate Change, that will put energy behind the teal coalition Goroff is trying to form, rather than Zeldin's pursuit of a ruby red coalition.  Four, many upscale voters in this district, have expensive coastal property in this district. Obviously, the closer such a storm, if mishandled by the Trump administration comes to Long Island, the worse it will be for Zeldin. But the bigger a potential bungle by Trump's FEMA, will still hurt Zeldin, even if it strikes in Florida or the Carolina's rather than Long Island itself. Nor is this fabulist speculation, as the scientists tracking hurricanes have been forecasting for months that this will be a much more active hurricane season. Then if Tom Friedman is correct about the bad events being presaged by lesser threats in this Century, then Hurricane Laura may be a foreshadowing not the end of the superstorm threats to America's coastlines this year.
My bottom line assessment is that both candidates will have their respective partisan bases fully mobilized by the presidential race. The outcome for Zeldin and Goroff will therefore come down to which constellation of issues drive the votes of independent voters. Therefore, I would caution political handicappers to hold off placing their bets on this race, until that salience factor has been determined by swing voters in this most marginal of districts.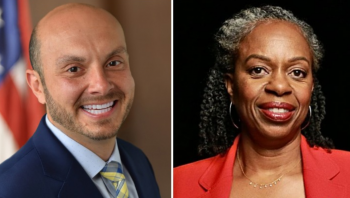 2. The 2nd CD: This open seat now held by retiring Republican Peter King, in this south shore district stretching from Amityville through Islip and Babylon in Suffolk through to the fabled Levittown and Massapequa in Nassau County, has been called a personality seat. Peter King would almost assuredly carry this district this year, but the next Republican would have challenge holding this seat. We are about to test the surmise that only the personality advantages of Peter King could hold this seat for the GOP. That this contest is considered a swing race up for grabs, was underscored when King did not have his usual double-digit margin in 2018, beating Liuba Grechen Shirley by only 6 percent. This year's contest is between Democrat Jackie Gordon, a former Babylon Town Councilwoman and Republican assemblyman Andrew Garbarino from Sayville. Both won their party's primaries by landslide margins. Currently, Gordon enjoys a significant fundraising advantage over Garbarino ($ 1.7 million for Gordon to just under $500,000 for Garbarino).
Gordon is an African American woman, with a distinguished record as a combat veteran, retiring as a Lieutenant Colonel in the Army, before a long career as an educator. Garbarino, a lawyer from a prominent Republican family in Suffolk, is respected by his Republican colleagues for sharp legal analysis of pending legislation. In short, this race pits two accomplished individuals against each other. Whichever candidate steps up the most seamlessly from local politics to a congressional level contest, will have an edge for victory.
Demographically, this district is growing ever more diverse (down to 60 percent white and up to 24 percent Hispanic, 10 percent black and 3 percent Asian). The Democrats have reversed the long-standing Republican registration advantage, now leading by 5,000 voters, but when you factor in the 8,800 registered Conservatives this district has a slight conservative tilt. In truth, the fulcrum point for victory in this district will come from unaffiliated or independent voters, who constitute 121,000 registered voters, roughly   a fourth of the total electorate in New York's 2nd CD. In sum, demographics are starting to trend toward the Democrats in this district, while the Republicans are barely holding on to their de facto registration edge, due to the Conservative party. Thus, independent voters are driving the bus in this district.
If as votes are cast (early voting, absentees and same day machine voting) the current national trend line holds and independents are leaning to the Democrats from Biden to down ballot races like this one, Gordon will have the clear advantage. If, however, Trump's Republicans stage a late rally among independents both nationally and on Long Island, as in 2016, the odds will shift towards Garbarino. Keep in mind that in recent elections the shift among independents on Long Island has been rather sharp: against Republicans in 2006, 2008, 2017 and 2018, but against the Democrats in 2009, 2010, 2014 and 2016. If there is a sharp break in who independents break towards or against in this contest, that will prove determinative.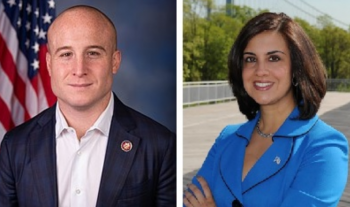 3. The 11th CD: The Republican challenge from Assemblywoman Nicole Malliotakis to first term Democratic incumbent Max Rose in this district encompassing all of Staten Island and parts of South Brooklyn, pits two energetic and impressive political talents in hand to hand combat. For Malliotakis to win, she needs a low overall turnout geared to Staten Island's bedrock voters, whereas Rose would clearly benefit from a large turnout from South Brooklyn and an energetic turnout from Staten Island's emerging minority communities (both the Black vote on the north shore and among the growing number of Hispanics spread all across Staten Island). This race much like Rose's upset of Dan Donovan will consequently be a war of attrition on who better drives turnout, across the full range of voting options both in person and by absentee ballots.
Malliotakis is of Cuban and Greek ancestry, who on paper should have a real opportunity to do well among Hispanic voters in this district (increasingly important on Staten Island and vital in South Brooklyn). But Malliotakis has never supported the same expansive approach to immigration policy for today's immigrants fleeing the tyranny of drug cartels in Latin America, that the Cuban community benefited from in fleeing the tyranny of Castro's Cuba. Malliotakis' pull up the drawbridge mentality toward recent immigrants, could well blunt her ability to connect with the overwhelming majority of recent immigrants in this district who do not hail form Castro's Cuba. Can Rose exploit this opening with registered Hispanic voters on Staten Island and those in South Brooklyn? Those who see this district's past as its future, could miss the pivotal role played by those with recent immigrant roots could play.
Rose is an active and energetic presence in the district, so Malliotakis will not catch him napping as Rose did with Donovan in 2018. Rose is a decorated combat Veteran, whose feisty persona is well suited to this district. Meanwhile, Malliotakis is a sharp and sure campaigner, who handled herself well in her Quixote like quest against DeBlasio's re-election in 2017. Malliotakis lost that race, but displayed real political talent.
Once again, the salience of issues in the minds of voters, will loom large in the outcome. If the rise in crime becomes a focal point for voters that could help Malliotakis.   On the other hand, if preserving health care coverage, while protecting those with pre-exiting conditions, enhanced by the ramifications of the pandemic, are the prime concern of voters, that will benefit Rose. Ultimately, the perceptions of the economy for voters within this district, will be a critical factor in determining who wins this race. If voters feel a full recovery is in place that favors Malliotakis, but if the foreboding of a sustained economic retrenchment takes hold, that will favor Rose. Most pundits favor Rose's re-election and I see no reason to rebut that assessment, but this race is very much in play and worth watching because the Republicans have only one other clear opportunity in this state, to pick up a seat held by a Democrat. The net result is to expect a lot of hard early action in this contest.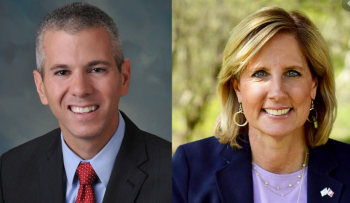 4. The 22nd CD: This race is the only other incumbent Democratic target the Republicans have in addition to Rose in the 11th. This seat features a rematch between the current incumbent Democrat, Anthony Brindisi against the prior incumbent Republican Claudia Tenney. The 22nd CD is a geographically sprawling district form the area just west of the North Country to the north through the metro regions surrounding Utica and its suburbs in Oneida county down to the Southern Tier in Binghamton and Broome County. Stretching from just south of Canada to the Pennsylvania border, this district's mix of urban, suburban, exurban and rural communities is a challenging mix, containing more cross currents and riptides than consistent currents centered in the Mohawk River Valley in the heart of this district. Republicans hold a clear registration edge. Meanwhile, there is a surprisingly stubborn third of the Republican base that still hews to moderate pro-environmental policies (one of the last vestiges of Rockefeller Republicanism in this state). To be clear, Trump will carry this district, and Trump Republicans win primaries, but the seminal question becomes how many Republicans (including former Republicans who are now unaffiliated voters) can a Democrat like Brindisi snare to erode the GOP's registration advantage? The economy always looms large in this district which has been suffering from rust belt doldrums for decades under Presidents and Governors of both parties.
Brindisi won narrowly in 2018, defeating Tenney by just under 4,500 votes (a 1.8 percent victory margin). The key to Brindisi's victory was threefold: he maximized Democratic turnout in Oneida and Broome counties; he carried independents, in a year when independents were trending Democratic; and he was able to snag a quarter of the Republican vote (due to Tenney's long term cold war with moderate Republicans).
In Congress, Brindisi has not committed any unforced errors and he has walked the tightrope facing any elected Democrat in this region.  Brindisi has worked with neighboring and local Republicans on back home issues, striking a bipartisan tone soothing to the Republicans he needs to win re-election. He has been the lead on actually passing legislation, despite the congressional gridlock on the bread and butter issues affecting manufacturing-based employment so key to both the economy and psyche of this district. Finally, Brindisi has cast tough votes to keep his Democratic base locked in (he voted in favor of both articles of impeachment).
Tenney has not solved her internecine GOP rift problems. Against an underfunded GOP rival George Phillips, Tenney won this year's primary by only 60-40 percent. The 40 percent that Phillips got was most likely a protest vote.  Most importantly it represents the pool of voters Brindisi can target so that he once again rips a quarter of the GOP vote away from Tenney. If he does that while carrying independents by a larger margin than he did two years ago, then Brindisi will be a heavy favorite to win re-election.   Especially since Trump's job approval ratings are not strong in polling in this region and his head to match ups against Biden in this portion of NYS are well below his landslide margins against Hillary Clinton from 2016. If all that holds through October, Tenney 's window for a return to Congress will close down.
The only factor that may cut Tenney's way, is the difficulty Brindisi may face in securing the votes of those SUNY Binghamton students registered to vote at school. Will they be on campus when voting is going on? Can the Brindisi campaign reach them to vote by absentee ballots if they are not on campus? The question marks abound on the student vote here and in the other smaller college towns in this district that favor most Democrats.
This will be a hotly contested race. If Tenney does not show momentum early on, her national Republican money for TV ads may dry up and Brindisi's clear fundraising edge may just take hold of the race. This pressure is therefore on Tenney to show early momentum, which will likely lead to a lot of early and hot action in this contest.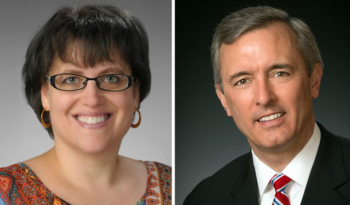 5. The 24th CD: this contest is another rematch of incumbent Republican John Katko and Democrat Dana Balter, in this Central New York district anchored in Syracuse's Onondaga County, but extending to Cayuga, Oswego and Wayne Counties. Katko is an excellent candidate who works his district, has a great feel for its contours and political nuances, while raising tons of money from aggressive fundraising. Yet, despite those hard-earned advantages, in 2018 Katko beat the then upstart Balter by only 5.2 percent. Furthermore, Trump is running behind where he finished against Hillary Clinton in this region of Central New York, so Katko can't be assured of any coattails. In fact, he would be prudent to plan on having to win this race despite Trump heading up the Republican ticket. A prudent analysis would also project Balter as a better candidate this time given the experience of the last race. In this district, the metro cluster around Syracuse outvotes the rural portions of the district, by over 2-1 in terms of raw votes. All of this leads me to see this as the race where Katko begins as the clear favorite, but where Balter has the best chance of beating expectations for upsetting an incumbent Republican from NYS. So, I am not predicting an upset here, but I am predicting that this race as having the greatest chance of producing an upset of a Republican incumbent.
I have come to see Dana Balter as the Yogi Berra of New York politics. Yogi Berra was always underrated by baseball scouts. Berra did not look like a catcher, he was too short and small to match central casting for what a star big league catcher should look like. But Yogi Berra was a clutch player both as a hitter and as a catcher. Dana Balter was not supposed to win her primary in 2018 against a Latina Democrat who had barely lost the Syracuse mayoral race the year before, but Balter won that primary going away. Then she was not supposed to be able to raise the money to be competitive against Katko, especially in an off-year turnout, yet she did raise money and beat expectations making it a much closer than expected margin of victory than expected. Then this year, the Democrats wanted a central casting candidate, who Balter dispatched in a landslide. After a while, it makes sense to put tangible results over conventional wisdom. That is why I see in Dana Balter as a formidable candidate.
This district has a tradition of flipping between voting for the Democrat in the House race in a presidential year and flipping back to the Republican for the House in midterm elections. It is a testament to Katko's political prowess that he reversed this empirical tradition in 2016, when he won by a large margin. My hunch is that if the pandemic recession looks to be over and a dual recovery (in terms of both Covid 19 and the economy) is in bloom, by mid-October then Katko will win in a presidential year once again. But that if the economic recovery and the pandemic continue to ravage the nation, then Balter will get her shot at pulling off another Democratic victory for this seat in the House, in a presidential year. Where the voters' perceptions on the economy stand in the eyes of voters in this district on Columbus Day and again on Halloween will be seminal factors in the outcome of this contest between Katko and Balter.
My bottom line assessment is to suggest that everyone keep a fresh eye on this race from mid -September through the end of October. The long-term economic travail of Central New York renders this district very sensitive to the economic fears of voters. And demographically there are enough highly educated suburban and urban black voters who gravitate to a Democratic candidate in this district, to power Balter to victory, provided that the economy erodes Katko's expected margins in the rural small town third of the district which are traditionally the key to producing a GOP victory. And to those who say Balter is too progressive to win this district, I say look again. Balter is progressive, but in a district with a rust belt mind set, her policies on health care, the minimum wage and paid family leave are not unpopular with voters. The problem for many progressive candidates, in a district like this, is that they come across as not form the district and more than a tad condescending. Instead Balter projects a hard-working neighbor rooted in the community of Central New York. Instead of predicting a victory for either Katko or Balter, I am predicting that events will determine which candidate's strengths are best suited to producing victory, precisely because each of them has such clear strengths.
There are three additional seats currently held by Republican incumbents worth keeping an intermittent eye on and all are Upstate. The greatest likelihood is that these races merely become closer than expected losses but no cigar for their Democratic challengers. But one or more of these races could tighten to dangerously close leads for the Republican candidates if the Covid pandemic worsens (namely if the death toll nationally starts to enrage voters and if the economy turns into a second recessionary wave).  The three races are the Stefanik-Cobb rematch in the 21st CD (the North Country seat), the Tom Reed -Tracy Mitrano rematch in the 23rd CD (a Finger Lakes-Western Southern Tier seat) and the 27th CD in Western New York, which is a rematch of the June 23rd special election between the winning Republican Chris Jacobs and the Democrat Nate McMurray. I do not expect and certainly am not predicting Democratic victories in any of these seats, but I do see the potential for significantly greater tightening than expected in one or more of these races, depending upon the turn taken in the dual threats of pandemic and recession.
McMurray came very close to defeating Chris Collins in 2018, when Collins was under that insider trading cloud upon which he later plead guilty to charges. McMurray ran a close race in the June 23rd special election to fill Collins' vacancy, in a multi- candidate race against Republican State senator Chris Jacobs. In the machine count Jacobs was ahead by a landslide margin, but when the absentee ballots were counted, Jacobs beat McMurray by only 5.3 percent. The Republicans then got the Conservative candidate from the special election, Beth Parlato to accept the Republican and Conservative lines for a judgeship, which in turn allowed Jacobs to get the Conservative line for Congress. Jacobs as the incumbent running as the Republican -Conservative candidate probably insures his re-election. Nevertheless, McMurray has proven himself a pesky opponent in this bedrock Republican district, capable of bringing the Republican margin under 10 percent. If, however, the economy appears to be in a trajectory of recovery when the leaves start to turn color, then Jacobs margin will head towards the traditional double-digit Republican margin of victory in the 27th CD.
In the 23rd CD, the Democrat Tracy Mitrano is once again challenging Republican incumbent Tom Reed. This district is made to order for a Republican with its mix of small cities and a blend of rural and exurban communities. Everyone thinks Reed will win except for the grass roots Democrats working hard for Tracy Mitrano. Mitrano surprised folks with little outside backing brining Reed's margin down to 8 percent in 2018.  I can't bring myself to credibly predict an upset here given the registration and political demographics, but I can't completely reject the enthusiasm of local Democrats behind Mitrano's candidacy. So, it would surprise me greatly if she beat Reed, but it would not surprise me at all if she further reduced Reed's edge to the 4-6 percent range. To get any closer than that would require severe economic stress and a harsh verdict against Trump's handling of the pandemic, beyond where it is even now when close to two-thirds of Americans disapprove of how Trump has handled the pandemic in most polling data. On the other hand, if the economy and Trump rebound especially if a therapeutic treatment for Covid 19 proves effective and available, then Reed's margin will spike back up into double digits.
The race that most intrigues me is the Stefanik-Cobb rematch in the North Country. In 2018, Stefanik the Republican incumbent won by 14 percent, despite an aggressive Cobb campaign. Stefanik seemed destined for statewide office, if she ran in a good year for Republicans, particularly if the Democrats were divided and pushing too far to the left for Suburban as well as Upstate voters.  Stefanik came across as a whip smart, with a moderate problem-solving streak on issues like climate change and hunger.  Stefanik's ability, youth and gender seemingly afforded her an opportunity to remain safely on a leadership track in her party's House hierarchy, while free to wait for just the right year to strike statewide. And then Stefanik rebranded herself as a Trumpist, much like Lee Zeldin. This complete remaking of her political persona has enabled her to raise boatloads of political cash, but she may pay a price for it at the ballot box.
Stefanik's district is Reaganesque on issues like gun control, taxes and foreign policy. But in hard economic times, you might almost think FDR's New Deal is back in vogue in the 21st CD, on issues like increasing the minimum wage. Back in the 2010-2015 era, when the Affordable Care Act was unpopular nationally, a consistent 50 percent of the district in polling data supported the ACA. Little surprise then when Bill Owens a Democrat won a special election and held this seat for two full terms. So, in this district, the lens through which voters view the stake on issues are critical on the outcome. This district is capable of rejecting Republicans when the economic distress quotient is high, although not as frequently as it is likely to reject an orthodox Democrat when the voters' concerns are not centered on a bad economy.
When I distill all that down, a year ago I would have projected Stefanik beating Tedra Cobb by 16-20 percent. But given the economic tail attending this pandemic, I now see Stefanik more likely to win by 8-12 percent. But while Stefanik's shift to singing Trump's praises early and often, have raised her a ton of cash, the counter reaction to that has enabled Cobb to raise an awful lot of money as a Democratic challenger. Cobb has put that funding into a big early TV ad campaign. The ads are effectively focusing on health care coverage and addressing the district's economic pain. If these ads can bring Stefanik's lead down to the 5-7 percent level by Columbus Day, who knows what happens if a deep recession looks like it is digging in for the long haul. Cobb's early ad buy is a gamble, but not a stupid one. If Cobb held her money back and events did not put wind in her sails, she would lose anyway. But this way, if events do put wind in her sails, the robust early ads put her in a position to use late free media to turn this into a closer race than anyone now thinks possible.
Tying together these three longshot races Upstate is a gravitational force. Upstate turns against the incumbent political party regardless of which party is in power, when the regional and/or national economy sours (against Mario Cuomo's Democrats in 1994 and against the Pataki and Bush Republicans in 2006 and 2008). So, if this economy heads south this Fall, especially if exacerbated by a backlash to the level of death brought on by Covid 19, then seats once considered safe could be in jeopardy. Most are likely to be much lower margins for incumbents like Stefanik, Reed and Jacobs rather than losses. But who knows what surprises might lurk in these electoral woods.
My hope is that this de facto cheat sheet will hold up as a useful study guide as the Fall campaign for these House races. New York State may not be in play for the presidential contest, but at least 5 and perhaps 7 House races could be in play. To reiterate, if the Republicans are to have any hopes of reclaiming the majority in the House they must pick up a net gain of 2 seats from Democrats in this state's House races. If, however, the Democrats can pick up a net gain of 3 or more seats form NYS, that will probably help to generate an expansion of their national majority in the House. So, to those who bemoan that general elections in presidential years are inconsequential here in New York, I would say go the House races to seek consequential stakes.
Bruce N. Gyory is a Democratic political strategist and is a senior advisor at Manatt, Phelps and Phillips. LLP.