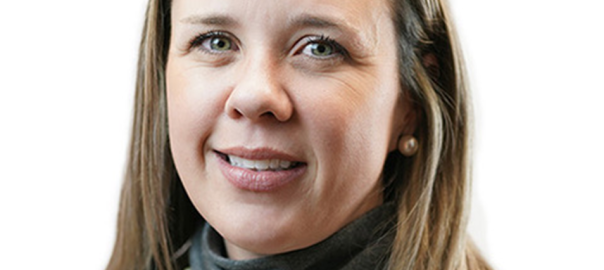 Breast Cancer: A Health Equity Issue for Women with Intellectual and Developmental Disabilities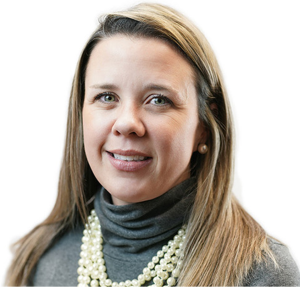 Awareness about breast cancer and the importance of early detection cannot be underestimated. The NFL and other sports teams, Gov. Kathy Hochul, school districts and many others actively participate in promoting October as Breast Cancer Awareness Month and early detections for all cancers.
What's less known, however, is that breast cancer and all cancers constitute a serious health equity issue for people with Down syndrome, cerebral palsy, autism and other intellectual and developmental disabilities (IDD).
As we mark Breast Cancer Awareness Month across America, it's important to raise the fact that women with an IDD are at a much greater risk of being diagnosed with breast cancer than women without a disability.
The reasons are the subject of significant study by the Centers for Disease Control, The Arc and others in the United States and abroad. It's a global phenomenon.
Some of it is basic human nature. Lots of people go through life thinking "it won't happen to me" or are focused on other health matters.
For others, it comes down to physical difficulty. If you've ever had a mammogram, you don't need anyone to tell you it's not comfortable. Triple that for other "routine" medical exams women must regularly endure as part of cancer detection.
Now imagine you have a disability that makes you incredibly uncomfortable in close quarters or having a machine pressed against your body. You might be very resistant to having the test done.
Once you're there, your parent or friend or direct support professional most likely knows how to help you through the experience, but the doctor or radiologist probably handles very few cases like yours. The facility may lack the right equipment for you, for example if you must use a motorized wheelchair or have severe neurological issues that affect your mobility and muscle control.
Some other barriers flagged by the CDC and The Arc:
Lack of communication training for health professionals, making interactions with people with IDD difficult.
Too much emphasis on someone's disability in their health care, leading health professionals to skip routine screenings for common diseases or preventable health issues.
Discrimination and stigma associated with disabilities.
Lack of accessible information about healthy habits, or not enough help in navigating health care systems and insurance plans
The cost of attending regular medical checkups and following up with a health provider on any risks identified during a checkup.
Lack of health plan benefits and other insurance-related obstacles to high-quality care and choosing the right provider.
It's clear we need a new paradigm when it comes to providing this and other critical health services for women with IDD.
While this health inequity exists in many countries, this is a classic "Think globally, act locally" opportunity. After the Willowbrook scandal of the 1970s, New York State led the nation in reforming how people with IDD were supported. It can lead once again in ensuring this population receives the best possible cancer detection care and treatment.
What can New York State do?
Robustly support organizations focused on improving health care for the IDD community – from care coordination organizations to health clinics that serve people with an IDD to local non-profits that run group homes and other programs for this population.
Help medical caregivers better understand the unique characteristics of people who have an IDD. Both The Arc and the CDC said lack of knowledge and poor communication skills were barriers to treating people with an IDD.
Gear public service messaging toward people with an IDD and their caregivers. The standard messages reminding women to get their mammogram or Pap smear aren't designed for the IDD population, nor is the medical profession generally prepared for the challenges this population presents.
Recognize that the IDD population requires and deserves an approach that's different from those without an IDD. This could include reimbursement for accommodations required for women, and increased use of breast ultrasound as a mammography alternative in women with IDD and support for mobile mammography programs that go to the community.
Involve the vast network of non-profits dedicated to supporting this population in the creation of this IDD-specific approach.
Partners Health Plan, a non-profit, is the only health care plan in New York State that exclusively serves the IDD community. Since we only serve people with IDD, we give members the undivided and tailored attention that other health plans do not.
We work tirelessly with our members to ensure they get all the care – appropriately delivered – they need and deserve, including tests for breast and other cancers. We stand ready to participate fully with state policy makers, advocacy organizations and others as we work to create real and long-lasting inclusivity and equity for people with intellectual and developmental disabilities.
Courtney Skivington-Wolf is Chief Operating Officer at Partners Health Plan, a non-profit managed care plan for persons with intellectual and developmental disabilities who qualify for Medicare and Medicaid and live in New York City, the lower Hudson Valley and on Long Island. A registered nurse, she served as Director of the New York State Health Department's Project Management Office.