Bolton-St. Johns Announces the Promotion of John Albert, Anne Marie Anzalone, and Violet Moss to Firm Partners

NEW YORK NY- Giorgio DeRosa, Emily Giske, Tom Connolly, Ed Draves, Bill McCarthy, Mike Keogh, Juanita Scarlett, Patrick McHugh, Teresa Gonzalez, and Samara Daly of Bolton-St. Johns, a Top Three New York lobbying firm, announce the promotion of three new dynamic partners, John Albert, Anne Marie Anzalone and Violet Moss.  The new partners bring diverse expertise in assisting business, nonprofit, labor and iconic New York entities in navigating government relations and public affairs throughout the City and State.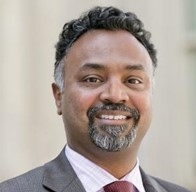 John P. Albert, Esq. has been an outstanding government relations consultant for non-profits, for those facing challenges siting their facilities and for those seeking some change in government policy. From Argus Community, Inc. to Zara Realty Holding Corp., and everyone in between, John is a trusted advisor helping clients navigate the complex intersection of policy and politics in New York City and New York State. John has also been recognized as a leader for NYC's South Asian community.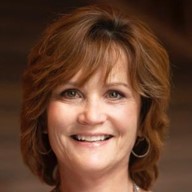 Anne Marie Anzalone is outstanding advocate with deep knowledge of how the City, State and Federal Governments work after a 20-year career working in the House of Representatives.  Her work has been invaluable to clients, including representation of sports leagues, entertainment networks, and national chain retailers. Most recently, Anne Marie played a critical role in ensuring that food insecurity was addressed, in the most underserved communities, during the pandemic through her work with GrowNYC. Her stellar reputation in NYC and DC is attested to by the many rising stars in politics she has mentored.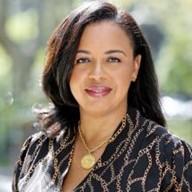 Violet Moss has led clients through complex public policy and budgetary issues in a variety of settings, including helping non-profit clients secure millions of dollars in funding to deliver vital services and assistance to the underrepresented populations across the State. Additionally, Violet has elevated the profile of many of her clients by expanding her work to include media and communications to amplify clients' policy agenda. Violet has also represented major corporations on a variety of public policy issues, including Shotspotter, the Children's Hospital of Philadelphia (CHOP) and Dart Container Corporation.
"Bolton-St. Johns has grown into a major lobbying firm throughout New York by attracting and growing top talent like John, Anne Marie and Violet," says Giorgio DeRosa, Partner.
"We are so happy to welcome John, Anne Marie and Violet as our partners at Bolton-St. Johns. They are strong leaders in the firm and for their peers and communities. I can't wait to see what they accomplish next in their new roles," adds Emily Giske, Partner.
Everyone at Bolton-St. Johns congratulates John, Anne Marie, and Violet on their achievements for our clients and are looking forward to the continued contributions to the firm and the rest of New York.
To learn more about Bolton-St. Johns' repertoire of services and our premier team of colleagues, please visit: www.boltonstjohns.com