Bolton-St. Johns Announces New Members of the Team Prisca Salazar-Rodriguez, Partner, and Kathleen Achibar, Senior Associate

NEW YORK NY- Bolton-St. Johns (BSJ), a Top Three New York lobbying firm, announces the addition of team members Prisca Salazar-Rodriguez, partner, and Kathleen Achibar, Senior Associate.  Prisca and Kathleen have worked in numerous positions at Federal, State, and Local levels of government.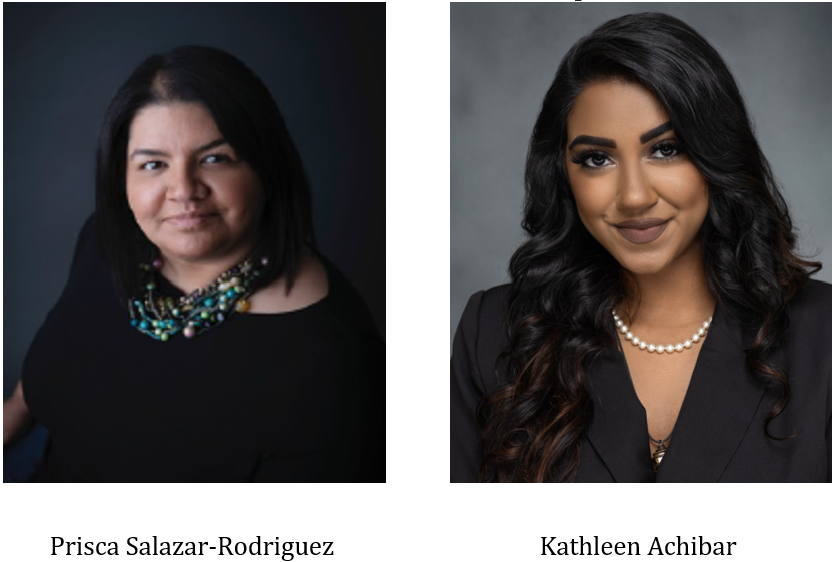 Prisca is an experienced public servant who has held continuously responsible positions at all levels of government in New York for over two decades. She most recently served as the Director of the New York office of Hilltop Public Solutions. Prior to Hilltop, Prisca served as the Director of Executive Operations and Scheduling for New York City Mayor Bill de Blasio. Prisca has been recognized by City and State in 2019 New York's Top 50 Political Consultants, 2021 Latino 100 Power Diversity, and 2021 Responsible 100 New Yorkers. She is a native New Yorker and was born in the Bronx, the borough she currently resides with her husband, Jose Rodriguez, and sons Javier and Jose Andres.
Kathleen started her journey in politics in 2017, working on a Judicial re-election Campaign for Buffalo City Court Judge Betty Calvo-Torres, the first Latina to grace the Buffalo City Court bench appointed by Mayor Byron W. Brown. During her time in politics, Kathleen has worked on numerous political campaigns in Western New York at the Federal, State, and Local level. As a political staffer, she has worked for New York State Assembly Majority Leader Crystal D. Peoples-Stokes and U.S. Senate Majority Leader Charles E. Schumer. Kathleen was raised in Syosset, NY, and is a graduate of the University at Buffalo. She is the WNY VP of the New York State Young Democrats and serves on the Eleanor's Legacy Innovation Council.
Everyone at Bolton-St. Johns congratulates Prisca and Kathleen on their accomplishments and are looking forward to their continued success with the firm and the clients they serve.
To learn more about Bolton-St. Johns' repertoire of services and our premier team of colleagues, please visit: www.boltonstjohns.com