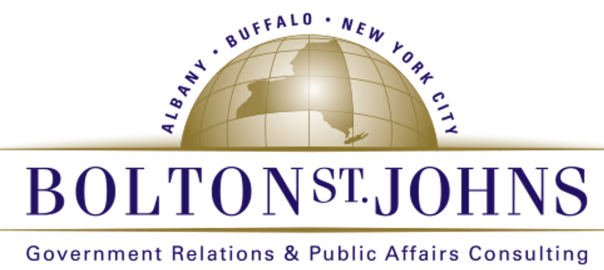 Bolton-St. Johns Announces Blaise DiBernardo joins as Senior Vice President

Bolton St. John's is pleased to announce that Blaise DiBernardo has joined their Albany office as Senior Vice President.  Prior to joining Bolton's government affairs team, Blaise served as the Assistant Secretary for Transportation and the Acting Deputy Secretary for Transporation in the New York State Executive Chamber. While serving in this capacity, Blaise had oversight and responsibility for operations at New York's transportation agencies and public authorities.
Ms. DiBernardo also previously served as the Deputy Commissioner for Strategy & Innovation at the NYS Department of Motor Vehicles, the Deputy General Counsel and Special Counsel at the NYS Thruway Authority, and the Chief Attorney for FOIL & Research in the Executive Chamber. Prior to her years in public service, Blaise was the Associate Counsel and Government Affairs Coordinator for the New York State Association of REALTORS® (NYSAR) where she was tasked with coordinating and executing NYSAR's state and local legislative agenda.
Blaise is a graduate of Albany Law School, the University of Rochester and Emma Willard.