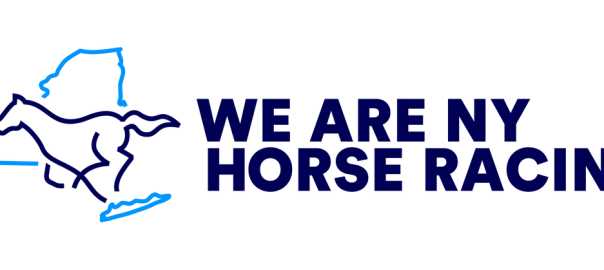 BELMONT IN THE BUDGET WINNER'S CIRCLE: We Are NY Horse Racing Coalition Members React to FY24 Budget Agreement

NEW YORK – Members of the We Are NY Horse Racing coalition today applauded Governor Hochul, Senate Leader Stewart-Cousins, and Assembly Speaker Heastie for authorizing the construction of a new Belmont Park in the final FY24 New York State budget. Having now secured the required financing through a $455 million dollar loan, the New York Racing Association, Inc. (NYRA) can move forward on its years-long goal of creating one of the finest racing venues in the world with no taxpayer money on the line. 
The construction of a new Belmont is anticipated to create $1 billion in construction-related economic activity and generate 3,700 construction-related jobs. After construction is complete, the new Belmont is expected to generate $155 million in annual economic activity and sustain 740 new full-time jobs — all while securing a strong future for the sport of horse racing, which sustains 19,000 jobs across New York State and generates $3 billion in statewide economic activity each year.
Modernizing Belmont will also allow NYRA to consolidate thoroughbred racing downstate, freeing up 110 acres of state-owned land at Aqueduct Racetrack, which was recently valued at over $1 billion. NYRA will pay back the $455 million loan in full, with interest — meaning this project will come at no cost to taxpayers.
In response, members of the We Are NY Horse Racing Coalition released the following statements:
Heather Briccetti Mulligan, President and CEO of The Business Council of New York State: "Horse racing has long been an anchor for small businesses in New York State and a critical part of our cultural heritage. By approving a brand-new Belmont, Governor Hochul and lawmakers are investing in New York's economy — and I thank them on behalf of the hundreds of businesses from every region that will benefit from a new Belmont and the millions of fans like myself who will enjoy this new venue."
Matt Cohen, President and CEO of the Long Island Association: "A 21st century, state of the art Belmont Park will revitalize an iconic destination and give Long Islanders the world class facility they deserve. With this substantial state investment in the racetrack, we look forward to partnering with NYRA to consolidate all of the downstate racing at Belmont and realize its untapped potential to spur economic growth not only on Long Island but the entire region."
Todd Shimkus, President of the Saratoga County Chamber of Commerce: "Each summer, Saratoga County sees an economic surge from the Saratoga Summer Meet — but we know that success is only sustainable if there is a strong horse racing ecosystem upstate and downstate. That means building a new Belmont is not only important for communities on Long Island, but is critical upstate, too. In Saratoga, NYRA has shown they can get large projects done on time, on budget, and in partnership with the local community, and I look forward to seeing that happen on Long Island as well. On behalf of the restaurants, hotels, and other small businesses in the Spa City, I want to thank Governor Hochul and the state legislature for making sure horse racing can continue to uplift economies and communities across New York."
Anthony Villa, Business Manager and President of the North Atlantic States Regional Council of Carpenters Local 290: Building a new Belmont will be one of the largest construction projects on Long Island in generations — and its impacts will mean massive benefits for hardworking New Yorkers. Modernizing Belmont will create thousands of new, good-paying jobs for our brothers and sisters in the building and construction trades and protect hundreds of solid union jobs at NYRA. I am incredibly excited that Governor Hochul and the legislature are supporting this project — and supporting good union jobs."
Tom Grech, President and CEO of the Queens Chamber of Commerce: "Today is a great day for Queens, for Long Island, and for the entire state. By including a new Belmont Park in the final state budget, Governor Hochul and the legislature will not only create thousands of jobs and billions of dollars in economic activity for our region — but free up 110 acres of developable land at Aqueduct Racetrack. From attracting new businesses to building the housing our communities need, the possibilities for what Queens can do with this state-owned land are nearly endless."
Najja Thompson, Executive Director of the New York Thoroughbred Breeders: "Horse racing in New York is an interconnected ecosystem that sustains hundreds of breeding farms and countless hardworking men and women throughout the state. The new Belmont Park will ensure that high quality, year-round racing continues to create good jobs and generate far reaching economic impact for decades to come. I applaud Governor Hochul and the Legislature for embracing this project and supporting our championship-winning New York bred equine athletes."
Joe Appelbaum, President of the New York Thoroughbred Horseman's Association: "Thoroughbred owners and trainers throughout New York State fully appreciate the importance of a new and modernized Belmont Park to the future of New York racing. This project is a monumental step forward for the sport, and we look forward to working with NYRA to ensure continuity of operations during this period of transition. Thanks to the leadership of Governor Hochul, Senator Addabbo, and Assemblymember Pretlow — along with the continued advocacy of members of this sport from across the state— a new Belmont Park is on the horizon at long last."
About We Are NY Horse Racing
We Are NY Horse Racing is a coalition of small businesses, labor unions, non-profits, and trade associations who recognize the importance of horse racing as an economic engine that creates and sustains jobs for New York families. In total, the sport generates $3 billion annual economic activity in New York State and sustains 19,000 jobs for New Yorkers.
Launched in September of 2021, the coalition has quickly grown to include more than 50 members committed to educating the public about the role the sport plays in the New York State economy and advocating for legislation that supports horse racing in the Empire State. In addition to a paid advertising campaign, the membership has engaged in dialogue with lawmakers, participated in legislative hearings and conducted grass roots events to build support for the sport.
For additional information, visit www.nyhorseracing.com