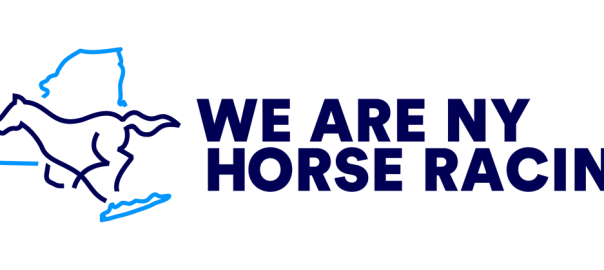 BELMONT BUDGET UPDATE: SENATE AND ASSEMBLY ONE HOUSE BUDGETS INCLUDE PROJECT TO BUILD A NEW BELMONT PARK

Just Yesterday, 100+ New Yorkers Rallied in the State Capitol to Support Building a New Belmont Park — Live Stream Video Available HERE and Photos HERE
Horse Racing is Responsible for 19,000 Jobs and $3 Billion in Annual Economic Impact — Modernizing Belmont Would Preserve Those Impacts While Creating 3,700 Construction Jobs & 740+ New Full Time Jobs
Albany, NY — As the final weeks of budget negotiations begin, both the Senate and Assembly majorities included the project to build a new Belmont Park in their "One House" budget resolutions. The project was also included in Governor Kathy Hochul's Executive Budget Proposal last month.
The Belmont modernization project's inclusion in the Senate and Assembly One House budget resolutions comes just one day after over 100 New Yorkers — including organized labor, family farmers, small business owners, backstretch workers, and more — joined legislators from both parties to rally in the State Capitol in support of the project.
"The construction of a new Belmont Park that will create thousands of jobs, generate billions in economic activity and secure the future of thoroughbred racing in New York State at no cost to taxpayers. By supporting this transformational project, Governor Hochul, Majority Leader Stewart-Cousins, Speaker Heastie, and our partners in the legislature are protecting the interests of thousands of hard-working New Yorkers on Long Island and across the state," said Patrick McKenna, Vice President for Communications at the New York Racing Association, Inc. "Supporting a new Belmont Park also means standing up for organized labor, protecting countless small businesses, and preserving family farms reliant on the statewide racing ecosystem. Horse racing means jobs and opportunities for thousands of New York families in every corner of the state. That's what a new Belmont Park is all about, and we'll continue working with leaders in Albany to get this project across the finish line."
Background on modernizing Belmont Park:
Despite being one of North America's elite thoroughbred racetracks and the final jewel of horse racing's Triple Crown, Belmont's 117 year old facilities — last upgraded in 1968 — lack the modern hospitality offerings fans expect. Modernizing the state-owned Belmont property will provide a critical boost to New York's economy and, when paired with New York Islanders' new UBS Arena next door, create a world class sports and hospitality destination.
Earlier this year, the We Are NY Horse Racing coalition released an independent economic analysis which found renovating Belmont Park would generate $1 billion in one-time construction-related economic impacts and create 3,700 construction-related jobs. At least one-third of construction spending — over $136 million — would be spent with Minority- and Women-Owned Business Enterprises (MWBES). After the project is complete, the new Belmont Park is expected to support $155 million in annual economic output and 740 new full time jobs while attracting mega events like the Breeders' Cup World Championship back to New York State. Modernizing Belmont will also secure a stronger future for the sport of horse racing, which supports 19,000 jobs and $3 billion in economic activity across the state. Because the project would be funded through a construction loan from the state — paid back in full with interest — these benefits will come at no cost to taxpayers.
About the We Are NY Horse Racing Coalition
We Are NY Horse Racing is a coalition of small businesses, labor unions, non-profits, and trade associations who recognize the importance of horse racing as an economic engine that creates and sustains jobs for New York families. In total, the sport generates $3 billion annual economic activity in New York State and sustains 19,000 jobs for New Yorkers.
Launched in September of 2021, the coalition has quickly grown to include more than 50 members committed to educating the public about the role the sport plays in the New York State economy and advocating for legislation that supports horse racing in the Empire State. In addition to a paid advertising campaign, the membership has engaged in dialogue with lawmakers, participated in legislative hearings and conducted grass roots events to build support for the sport.
For additional information, visit www.nyhorseracing.com