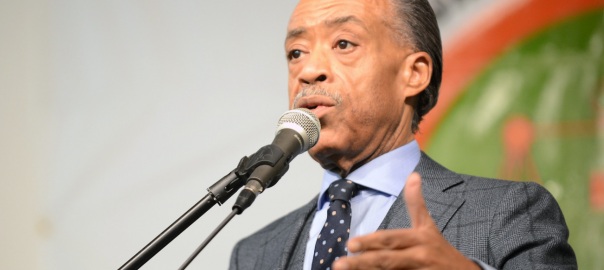 APRIL 1ST DEADLINE FOR NY STATE BUDGET IS A MATTER OF GENERATIONAL IMPORTANCE TO BLACK AND BROWN WORKERS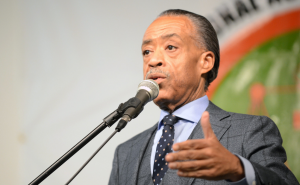 The fast-approaching April 1st deadline for the New York State budget is a matter of generational importance to Black and Brown workers. COVID-19 wreaked a distinct type of havoc on communities of color, which requires both medical and economic vaccinations. Just as the CDC and the healthcare industry worked against time to make sure medical vaccinations were immediately available, we desperately need Governor Cuomo and the New York Legislature to work against time to make sure the economic vaccinations called "jobs" are immediately available. Nothing currently in front of the Governor and Legislature would administer those economic vaccinations more effectively, and more immediately than the acceleration of downstate gaming at the existing Casinos. As a minister, I certainly don't encourage gambling, but when it became a reality under Governor David Patterson's tenure, I challenged the industry to deal with diversity and community engagement. I have personally worked with Resorts over the last several years and seen that they have more than done both and have worked with us to try to make sure that we educate the public on gambling issues.
New York suffered the third highest employment losses in the entire nation since the start of the pandemic. Its working class, which struggled prior to COVID-19, was the hardest hit throughout this last year and risks being left behind in a post-pandemic recovery. At 9.8%, Black workers had the highest unemployment rate overall in the fourth quarter of 2020, followed by Hispanic workers at 8.7%, which means their unemployment gap with white workers at 5.1% has far outstripped pre-pandemic gaps.  Worse yet, women of color are facing the slowest and most sluggish recovery of any other group. When you add up all the COVID-19 related disparities engulfing people of color from the death rates, to the unemployment gaps, to the housing impacts, to the education setbacks, you get the clear and present danger before us – namely, a transgenerational crisis threating to crush prior progress for people of color. Gainful employment is a tool like no other against this threat because it builds up the financial immunity needed within our communities to fight back.
Unlike other proposals that promise benefits years into the future, New York's downstate racetrack casinos can help address this threat now. Resorts World New York City and Empire City have created thousands of jobs for New York's workforce, most of which have gone to local, minority and/or female workers and I have worked with them and monitored this throughout them being in business in Queens.
By getting the opportunity to offer full-scale gaming at their existing locations in the neighborhoods that already support them, they could immediately double their workforce with those same quality jobs paying an average of over $73,000 per year with full health benefits.
With the number of unemployed workers who aren't even looking for jobs because they don't think there are positions available for them swelling in recent months, now is the time for New York to show them it's willing to invest in partners that have their best interests at heart.
These workers need jobs now and the downstate racinos are ready to deliver more of the benefits they have been delivering for years. If the Governor and Legislature approve the acceleration of downstate gaming on April 1st, Resorts World and Empire can get New Yorkers into good-paying, union jobs with benefits where they can build a career in a matter of months not years, and that is exactly the type of timing that communities of color need.
Other states all around New York fully understand the benefits of accelerating gaming options, which is why New York is facing more and more competition from neighboring states for jobs and revenue. New Jersey, Pennsylvania, and Connecticut, and even Florida are recognizing accelerating gaming opportunities can address budget and job gaps. New York will be left behind yet again if it does not accelerate downstate gaming, and if that happens you can easily guess who will get left the farther behind: black and brown workers, especially women.
Now, more than ever, Albany's leaders need to ensure that increased revenue and jobs are staying in New York. Lawmakers should empower its proven partners, who have fulfilled their commitments to creating and protecting jobs in the past, because they can elevate that support at this urgent time in need.
Resorts World and Empire can and should be part of our post-pandemic economic solution. They can create jobs at a rapid pace and ensure Black and Brown workers aren't left behind. Now is the time for New York to act to get a more diverse workforce back in the game and administer all important economic vaccinations with the same sense of urgency as the medical ones.
The Rev. Al Sharpton is president of the National Action Network.