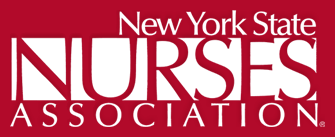 APPROXIMATELY 30,000 NURSES WITH UNION CONTRACTS EXPIRING BY EARLY 2023 LAUNCH CAMPAIGN TO IMPROVE PATIENT CARE, STRENGTHEN THE NURSING WORKFORCE, AND UPLIFT COMMUNITIES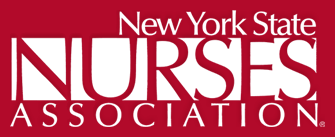 NYSNA NURSES AND ALLIES RELEASE PLATFORM FOR SAFE STAFFING, RESPECT, AND QUALITY CARE FOR ALL
HUGE "WE LOVE NY NURSES" PUBLIC AWARENESS CAMPAIGN LAUNCHED TO SUPPORT NURSES, INCLUDING NURSES AT 12 NYC HOSPITALS WHOSE CONTRACTS EXPIRE DEC. 31, 2022
New York — Approximately 30,000 nurses and healthcare professionals who are members of the New York State Nurses Association are launching contract campaigns at more than two dozen healthcare facilities this fall. The NYSNA members all have contracts expiring by the end of the year or in early 2023. Twelve hospitals in New York City, including some of the biggest private hospitals such as Montefiore, Mt. Sinai, and NY-Presbyterian have contracts expiring on December 31.
This is the first time since the beginning of the COVID-19 pandemic that so many nurses will be bargaining for their profession and their patients. Nurses are coming together like never before because they are exhausted and demanding change from New York's hospitals. They are uniting with labor, community, and political allies and are ready to do whatever it takes to win fair contracts that improve patient care, strengthen the nursing workforce, and uplift communities.
NYSNA President Nancy Hagans, RN, CCRN, BSN, said: "NYSNA nurses are physically tired, and we are especially tired of our employers using the pandemic as an excuse for why our working conditions and our patients' care conditions cannot be improved. We are putting New York's hospitals on notice that we are united as one union—public and private, upstate and downstate—and ready to do whatever it takes to protect and win respect for nurses and our patients."
WHAT: "We Love NY Nurses" Campaign Launch
WHO: Hundreds of NYSNA nurses and healthcare professionals and allies, including community, labor and elected leaders.
WHERE: The Sheraton New York Times Square Hotel, Metropolitan Ballroom East, 2nd floor
811 7th Ave (at 53rd St.) New York, NY 10019
WHEN: Thursday, August 18
Press conference from Noon- 12:45 p.m.
Media availabilities with nurses to follow press conference
VISUALS: Hundreds of nurses and supporters rallying and chanting on stage with signs and banners. Members making phone calls to hospital executives and lobbyists as part of a day of action. Visuals from the public campaign will be previewed for the first time.