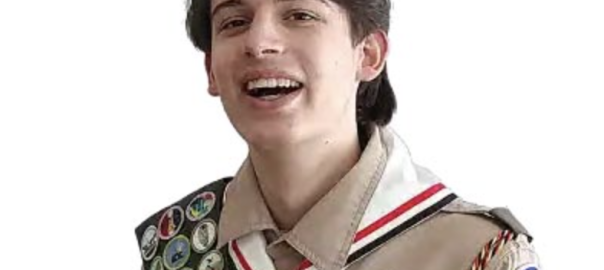 Altamont Eagle Scout's service project named best for 2022 by local Scout Council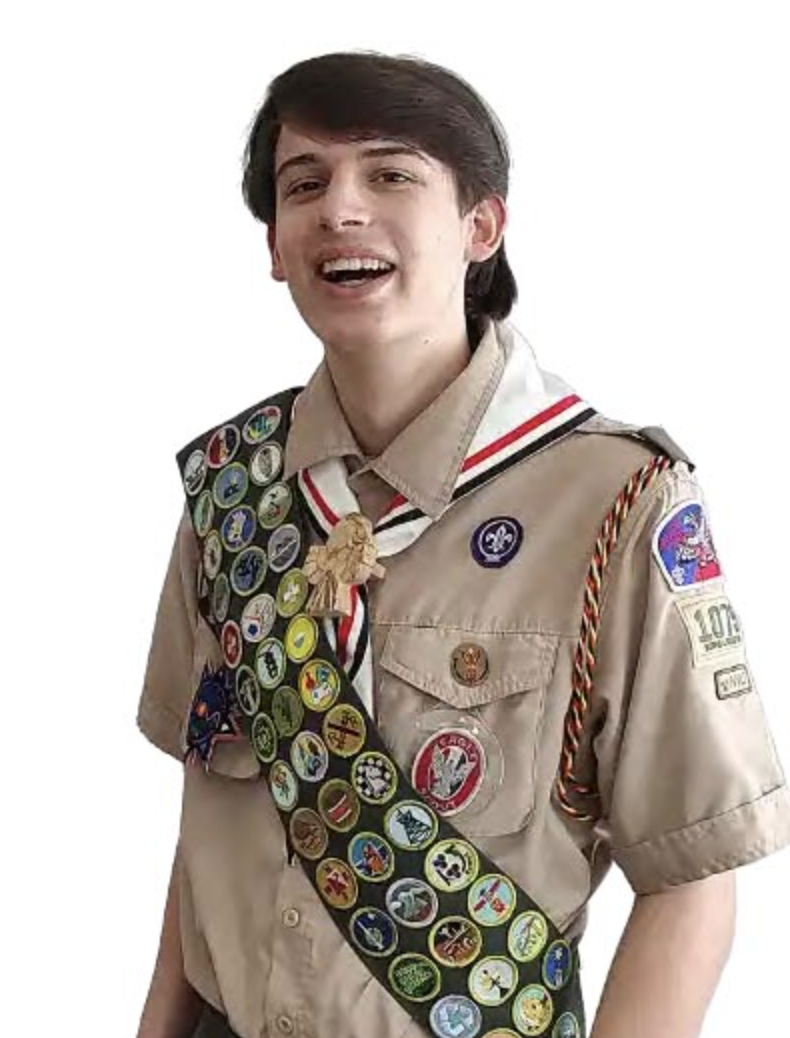 Eagle Scout Derek Zieske installed a computer system for First Reformed Church of Berne.
ALTAMONT, NEW YORK — An Altamont Eagle Scout's 2022 work on installing computer and camera systems at the First Reformed Church of Berne, which allows the church to easily broadcast services online, has been named the best Eagle Scout project of 2022 by the Twin Rivers Council, BSA.
Eagle Scout Derek Zieske's project will now be considered at the regional and national level to be selected as the Scouts overall Eagle Scout Service Project of the Year.
Derek is the son of John and Denise Zieske. He graduated early from high school last year and is currently enrolled in a computer science program at Schenectady County Community College.
The winner of Scouting's Glenn A. and Melinda W. Adams National Eagle Scout Service Project of the Year Award receives a $3,500 scholarship award.
Young men and women who earn Scouting's highest honor must plan and undertake a project that benefits the community to a local institution like a school or church. Eagle Scout projects require the Scout to plan, organize and execute a project that involves both youth and adult volunteers.
When evaluating projects for the award, the Twin River Council's National Eagle Scout Association looked for projects that required a Scout to demonstrate these skills and which were also innovative.
"Derek Zieske's project was truly innovative," said Ethan Angell, the chair of the nominating committee. "Derek displayed all the organizational abilities an Eagle Scout should have, as well as 21st Century skills involving computers and the internet," he added.
"He helped ensure this rural church could reach out to its parishioners more effectively," Angell said.
At the onset of the COVID-19 Pandemic in 2020, the First Reformed Church halted in-person services and began streaming Sunday morning worship online. The initial system involved a computer streaming online.
Even when in-person services could resume, many remote, and older parishioners preferred to participate in worship from home via computer.
Derek determined he could help the church by replacing the existing ad hoc practices with a permanent system involving built in automatic tracking video cameras, new video screens, and an upgraded wireless and Bluetooth transmission system.
He determined what equipment would be needed and the cost, what the software requirements were, and the number of youth and adult volunteers needed to program and install the system.
The church provided the $1,800 to finance the project and Derek organized the volunteers. Along with installation work, Derek monitored the system weekly for a month to ensure proper functioning, and conducted training for church volunteers on how to use it.
A total of 14 volunteers assisted with the project, which involved, 260 hours of work.
Twin Rivers Council BSA provides Scouting for boys and girls and young men and women in northeastern New York. The council provides annual summer camp programs, and year-around experiences in the outdoors and in STEM-related skills as well.