Advancing Health Equity through Regional Health Planning: Brown & Weinraub's Lauren Tobias Gains Insights from Wade Norwood, CEO, Common Ground Health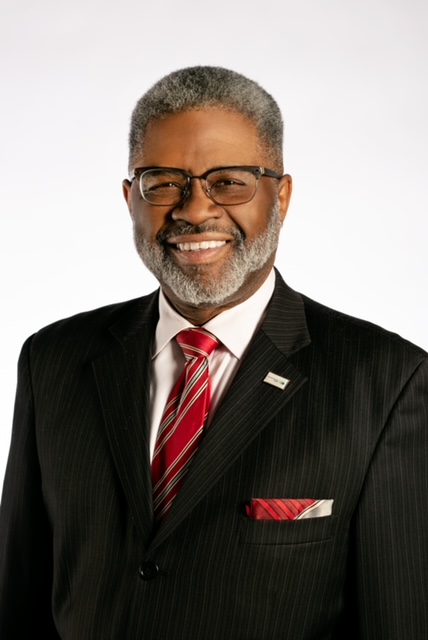 Wade Norwood is the Chief Executive Officer of Common Ground Health, a regional planning organization that covers the nine-county Finger Lakes region and works to achieve positive health care outcomes through regional collaborations and partnerships, to bring focus to community health issues via data analysis, resident engagement and solution implementation. He comes to this work with more than 20 years of experience working for the New York State Legislature and with more than 30 years as a public officer. He currently is an at-large member of the New York State Board of Regents.
Lauren Tobias brings years of experience at the NYS Department of Health, where she served as the Director of the Division of Family Health and the New York State Title V Director. In addition to increasing access to health services for all NY families, Lauren created a health equity team to focus efforts on addressing racial disparities and support a racial justice framework for the Division's initiatives.
Common Ground Health, formerly known as the Finger Lakes Health Systems Agency, is a long-term Brown & Weinraub client.
LT:         How does health planning support efforts to reduce disparities and promote equity?
WN:
Reducing health disparities and promoting health equity are central to successful regional health planning. COVID-19 brought to the forefront the importance of having health information that can support planning and evaluating community interventions – and the importance of having regionwide collaboration to engage and respond to the unique needs of rural residents and families in low-income households and to communities of color.
A mantra that I have adopted is, "A crisis is a terrible thing to waste." It is imperative that we learn from the pandemic and do everything we can to reduce health disparities and make health care delivery more equitable.
The power of health planning is that is not just providing research, data and analysis of health issues at the regional, or treetop, level. It requires "peeling the onion," getting at the grassroots level to understand health outcomes and unwarranted variations among regional subpopulations. Effective health planning is the result of collaborative efforts that build community will to tackle racial, ethnic, economic and geographic health inequities.
LT:         The proposed 1115 Medicaid Waiver identifies Common Ground Health as an example of a Health Equity Regional Organization (HERO). Why do you think the proposed waiver includes the creation of these new entities?
WN:
I appreciate that the proposed waiver recognizes the work of Common Ground Health and the example of the regional partnerships that support health improvement in the Finger Lakes region.
Our success in ensuring that our pursuit of health equity and health improvement goes further faster will have everything to do with how we learn and act of the lessons of DSRIP and ensure that – as in our region – hospitals, Prospective Payment Systems, Independent Physician Associations, Accountable Care Organizations, urban and rural community-based organizations, Health Information Exchanges, Managed Care Organizations, Federally Qualified Health Centers and Behavioral Health Care Collaboratives are engaged with county health departments and interested neighbors to support regionwide health needs assessment and county-level Prevention Agenda work.
LT:         Assuming the approved Waiver includes the concept of HEROS, in your opinion what steps will a successful HERO need to take?
WN:
HEROs will need to understand their data sources and analytic capabilities to be able to respond to the questions that will bring focus to their region's health issues. For example, to be able to address racial/ethnic health inequity, communities need data and data-gathering approaches that accurately and uniformly capture patients' race and ethnicity. That is not an easy thing to do and – since it is hard and long work – it has to be work that is beginning now!
That is probably the best advice that I can give for thinking about how we ensure that we learn the lessons of the last two years; "the worst time to make a friend is when you need one." Our pandemic response efforts were fueled and sustained by our region's decades-long partnerships for community health and well-being.
Successful HEROs will be based on – and focused on – relationships, actionable data and the commitment to the "courageous conversations" that are essential to success.
LT:         How can entities interested in supporting health planning and the promotion of equity in their regions start this work?
WN:
The waiver development process has, in and of itself, provided an opportunity for this work to start. I am excited by the way in which folks from across the state are building on the clinical-community partnerships in their regions.
Coordinating community-based non-clinical interventions with regional clinical quality initiatives is also an important early step toward addressing the social determinants of health – the conditions in which we are born, live, work, pray and play. Addressing these social determinants – and the way in which they reflect institutional racism – requires health equity to be a team sport.
As the 1115 Waiver is under development, ours is the opportunity to engage now, deepen our understanding of our region's health issues, needs and gaps, and continue encouraging the state's bold, transformative response to ensuring that our state's approach to health reaches beyond "the four walls of the clinic, office or hospital room" and into the community.
As Malcolm X said, "A new world order is in the making, and it is up to us to prepare ourselves that we may take our rightful place in it."