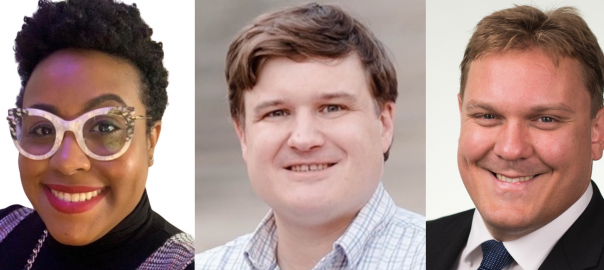 Actum Expands New York Practice with Three Top Hires

Tomlin, Noel and Caro Expand Actum's Communications, Political Consulting and Public Affairs Verticals
New York, New York  – Actum LLC, the fastest growing public strategy firm in the country, today announces three senior additions to its New York team.
John Tomlin, former Deputy Chief of Staff to New York State Senate Majority Leader Andrea Stewart-Cousins, joins as a Managing Director providing leadership to Actum's crisis management, media relations and public affairs clients.
Cara Noel, former communications director for 1199SEIU, joins as a Senior Vice President. Noel will be a lead communications and community affairs strategist for some of Actum's top clients.
Barry Caro, a longtime Democratic strategist and founder of Bartholomew Strategies, joins as a Senior Vice President. Caro will serve as a lead consultant for Actum's political practice, specializing in earned media, paid communications and field.
Actum's New York practice launched in January by Partners Rachel Noerdlinger, longtime communications strategist for some of the most iconic civil rights leaders of our time, and Michael McKeon, a 20-year public affairs veteran with deep ties throughout the State. With offices in California, London, Washington DC and New York, the company boasts a formidable global presence representing clients ranging from fortune 500 companies, top political leaders, nonprofit organizations and civil rights leaders.
"Actum's ability to elevate the voices of communities of color and harness their power puts us in a category of our own. Tomlin, Noel and Caro are terrific additions to our team because they share these values. They bring a wealth of experience and far-reaching networks, driving outcomes for clients," said Rachel Noerdlinger, Partner at Actum.
"Actum's New York practice is quickly establishing itself as the industry leading public strategy firm in the City and State," said Michael McKeon, Partner at Actum. "Tomlin, Noel and Caro expand our already unparalleled reach into politics, government, communications, and community affairs — particularly in communities of color.  As we continue our rapid expansion, they will provide senior leadership for our team and results for our clients."
John Tomlin Biography
John Tomlin specializes in strategic communications, media relations, crisis management and public affairs.
At Actum, Tomlin works with clients ranging from Fortune 500 companies, sovereign governments, nonprofits and political leaders, helping them navigate challenges in the public sphere. Whether it's a media crisis,  issue campaign or profile-raising effort, Tomlin is goal-oriented and dogged in his approach.
He previously served as the Deputy Chief of Staff to New York State Senate Majority Leader Andrea Stewart-Cousins, and was part of the team that helped elevate her to Democratic Conference Leader in 2011. As her senior-most downstate staffer, he managed the Leader's downstate operation and played a key role in executing her policy, communication and political objectives.
Cara Noel Biography
Cara brings a wealth of experience in the political, labor, and community activism arenas.
She is a former Director of Communications for 1199SEIU United Workers East, where she helped give a voice to 1199SEIU's more than 450,000 health care workers in New York as well as Massachusetts, New Jersey, Maryland, Washington, D.C., and Florida. Her work to support and amplify the voices of healthcare heroes during the COVID-19 pandemic has been among her proudest accomplishments.
Noel first worked on labor issues while serving as a press secretary for the New Jersey State Senate Democrats. She went on to work at the New York City Central Labor Council, AFL-CIO as its Director of Communications.
Noel is a proud graduate of Morgan State University, a historically Black college, and obtained her Master's in Public Policy from Drexel University.
A New Jersey native, Cara resides in Brooklyn.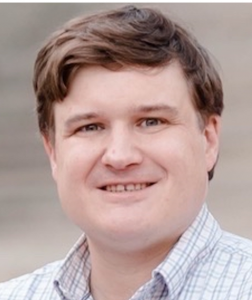 Barry Caro Biography
Barry has been working in politics in New York since 2009 and has been providing top-quality political consulting since 2013. He has worked on campaigns from Philadelphia to Long Island and has deep experience in New York City and the northern suburbs.
He has worked on gubernatorial campaigns in both New York and Pennsylvania, mayoral races in both New York and Philadelphia, and a significant number of countywide, boroughwide, and state legislative campaigns – as well as numerous successful local races.
As a consultant he's provided comprehensive services, including campaign management, field consulting, press, direct mail, tv advertising, and digital advertising. He has led campaigns that flipped a seat from red to blue in six separate election cycles and has a record of winning tough primaries against incumbent office holders.
He was honored by City & State Magazine as one of New York State's top political consultants in 2019, 2020, and 2021 and lives in New York City with his wife and twin boys.
About Actum
Actum is not a public affairs company, or a PR firm, or a lobbying shop. Actum is a global consultancy firm, built to deliver highly meaningful and measurable outcomes for our clients around the world. Our capabilities in strategy, management, execution, communications, government relations, storytelling and narrative development, digital and social media, advocacy mobilization, special groups, political consulting, public opinion research and data, are all best in class, because our people are best in class. For our clients, we provide seasoned and experienced advisors and partners, from the highest levels of government, media, business, advocacy, politics, technology and special groups, who will lead teams of subject matter experts to deliver exceptional, measurable value and outcomes.