Actum Continues to Grow New York Practice with Three More Hires

Johnson, Cullen and Bernard Add to Actum's Communications, Political Consulting and Public Affairs Capabilties
New York, New York – Actum LLC, the fastest growing public strategy firm in the country, today announces three additional members of its New York team.
Tai Johnson, former Special Advisor to New York State Attorney General Letitia James, joins as a Vice President. Johnson will be a lead communications and coalition-building strategist at Actum.
Terence Cullen, former Communications Director for the New York Building Congress, joins as a Vice President. Cullen will serve as a lead communications specialist for some of Actum's top clients.
Kimberly Bernard, a writer and Harlem-based community organizer, joins as an Associate. Bernard serves as a writer and communications support for multiple Actum clients.
Actum's New York practice launched in January by Partners Rachel Noerdlinger, longtime communications strategist for leaders in civil rights, social justice and corporate accountability, and Michael Mckeon , a 20-year public affairs veteran with deep ties throughout the State. With offices in California, London, Washington, DC, and New York, the company boasts a formidable global presence representing clients ranging from fortune 500 companies, top political leaders, nonprofit organizations and civil rights leaders.
"Actum is quickly demonstrating its unique ability to organize the power of communities of color and make their voices heard. Johnson, Cullen and Bernard all believe in this work, and together they will make our team even stronger. Each brings a needed experience and perspective that will deliver meaningful outcomes for our clients," said Rachel Noerdlinger, Partner at Actum.
"Actum's New York practice continues to attract the best and brightest professionals. This shows how quickly Actum has established itself as the City and State's leading public strategy firms. Johnson, Cullen and Bernard will grow our reach in government, media and community organizing thanks to their rich experience and wide networks," said Michael McKeon, Partner at Actum.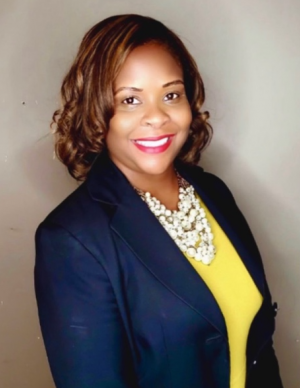 Tai Johnson Biography
Tai Johnson specializes in community engagement, stakeholder outreach, communications and government affairs. Prior to joining Actum, she served as Special Adviser and Director of Intergovernmental Affairs for New York Attorney General Letitia James and also as a senior advisor on the Attorney General's campaigns.
She has broad experience in government affairs and communications in New York State, having served in senior roles at the Port Authority of New York and New Jersey and the New York State Senate. She started her career in local news as a producer for Capital News 9 in Albany (now YNN) as well as for Pix11 and NY1 in New York City.
Tai has received several accolades for her work in government including recognition by City & State as of one Westchester County's Power 100 and New York State's Top 40 under 40 in politics. Tai is a member of Delta Sigma Theta Sorority, Incorporated- Westchester Alumnae Chapter, Past President of the Westchester Black Women's Political Caucus-Yonkers Chapter and the National Council of Negro Women-Hudson Valley Section. Tai resides in Yonkers, NY with her husband Christopher and son Joshua.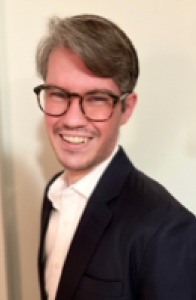 Terence Cullen Biography
Terence Cullen has spent more than a decade in New York City media and politics. A reporter by training, he began his career at the Queens Courier, where he won the New York Press Association's 2013 Rookie Reporter of the Year and Sports Writer of the Year. He went on to cover real estate, development and policy for the Commercial Observer, as well as everything from crime to national politics for the New York Daily News.
Terence later served as Communications Director for New York City Council Member Costa Constantinides. He developed the messaging and press strategy around the landmark New York City Climate Mobilization Act and the Renewable Rikers Act – an environmental justice initiative to close polluting infrastructure in Black and Brown communities. He was also an advisor for communications and policy for Constantinides' Queens Borough President campaign.
Terence was most recently the Communications Director for the New York Building Congress, a broad-based membership organization representing more than 500 organizations. He executed several components of its Centennial celebration, including the production of a commemorative book and televised documentary. Terence also worked on the Building Congress' advocacy for Congress to pass the Infrastructure Investment and Jobs Act.
A lifelong Queens, NY resident, Terence lives in Forest Hills with his wife, Rebecca, and their 5-year-old rescue dog.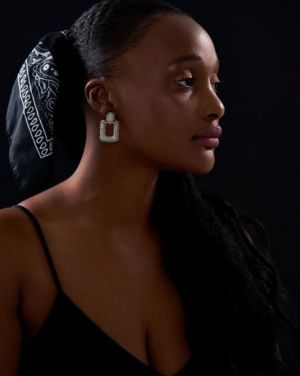 Kimberly Bernard Biography
Kimberly Bernard is a Jamaican writer and organizer living in New York.
She emerged as a leader in the movement for Black lives in the last few years. In June 2020, Kimberly co-founded "Black Women's March" on the heels of the George Floyd killing. Her organization has organized rallies, partnered with other activists and organizations to shine a light on issues Black women confront daily, and empowered and advocated for Black women running for office as well as spearheading mutual aid efforts for foster homes and women's shelters across New York City.
Kimberly has employed her writing and organizing skills for multiple political campaigns in Central Harlem, working to help elect the area's current City Councilwoman.
It is her goal to merge activism and her love for writing to bring awareness to social justice issues through the art of storytelling.