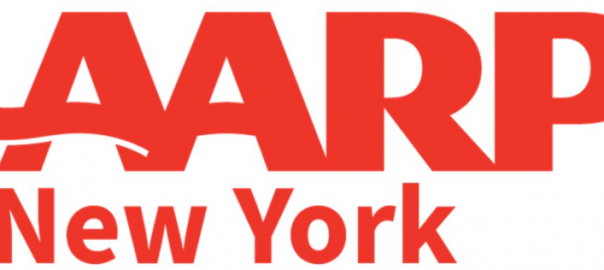 AARP-Siena Poll: Yang and Sliwa Hold Large Leads Among 50+ Voters—NYC's Most Reliable Voting Bloc—But Many Remain Undecided

3 out of 4 voters in the last open mayoral primary were 50+
AARP launches "50+ Voters Count" campaign, to include candidate questionnaires, ranked-choice voting education and more
NEW YORK—A new AARP-Siena poll of New York City active voters 50 and older finds Andrew Yang and Curtis Sliwa hold large leads in the mayoral primary races among the city's most reliable voting bloc, with 24% of Democrats selecting Yang as their top candidate and 40% of Republicans selecting Sliwa. In 2013—the last city primaries without an incumbent mayor on the ballot—New Yorkers 50+ accounted for approximately three-quarters of turnout according to L2 Political.
The poll, conducted by Siena College Research Institute, finds Eric Adams and Scott Stringer are in a dead heat behind Yang, each with 13% of the first choice vote, followed by Ray McGuire at 9% among Democrats. In the Republican race, Sliwa leads Fernando Mateo (6%) and Bill Pepitone (4%).
Notably, 26% of Democrats and 44% of Republicans remained undecided on their first choice candidates according to the poll of 811 New York City active voters 50 and older, which was fielded from March 29 to April 9, 2021.
The poll kicks off AARP's voter engagement campaign, which will run through November's general election. AARP will host the organization's policy platform, candidate Q&As about topics important to 50+ voters, poll results, ranked-choice voting education materials and resources to help New Yorkers vote safely in June and November at www.aarp.org/votenyc.
The AARP poll is among the first to simulate ranked-choice voting, which will be used citywide for the first time in the June 22 primaries. Yang and Sliwa would maintain their leads through Siena's ranked-choice simulation, which asked voters to identify their top three candidates.
"New Yorkers 50+ are the city's most reliable voters, accounting for three out of four ballots cast in the last open mayoral primary when only 20% of registered voters turned out," said Beth Finkel, State Director of AARP New York. "While candidates in both parties have large leads among the 50+, more than one in five Democrats and two in 5 Republicans remain undecided two months before the primaries. We urge all of the candidates to remember that 50+ voters count—and to focus on the issues most important to this critical voting bloc."
To simulate ranked-choice voting in the Democratic race, pollsters reassigned the second choice and third choice options for respondents who chose anyone other than the top three candidates (Adams, Stringer and Yang). After all reallocations, anyone who did not choose Adams, Stringer or Yang as one of their top three choices was eliminated from the analysis. When performing the reallocation, Yang received 48%, followed by Stringer and Adams tied at 26%. The next step would be to eliminate the third-highest candidate, but given that the second and third candidates are essentially tied, whichever of the two is eliminated, Yang would surpass 50%.
In the Republican race, Sliwa would surpass the 50% threshold on the first count after removing undecided voters.
AARP will release additional poll results on issues important to 50+ voters—including affordable housing, ageism and family caregiving—in the coming weeks. Visit www.aarp.org/votenyc to learn more about AARP's policy platform and find resources for voters.
The AARP poll was conducted by the Siena College Research Institute March 29 to April 8, 2021, among 811 New York City active voters age 50 and older with 415 voters contacted through a dual frame (landline and cell phone) mode and 396 responses drawn from a proprietary online panel (Lucid) of New Yorkers. This poll has an overall margin of error of +/- 3.8 percentage points. There were 531 registered Democrats with a margin of error of +/- 4.3%; and 129 registered Republicans with a margin of error of +/- 8.6%. Telephone calls were conducted in English. Calls were made to a stratified weighted sample of voters from the L-2 Voter list via both land and cell phones. Data from both collection modes (phone and web) was merged and statistically adjusted by age, party, race/ethnicity, borough, and gender to ensure representativeness.
AARP is the nation's largest nonprofit, nonpartisan organization dedicated to empowering people 50 and older to choose how they live as they age. With a nationwide presence and nearly 38 million members, AARP strengthens communities and advocates for what matters most to families: health security, financial stability and personal fulfillment. AARP also produces the nation's largest circulation publications: AARP The Magazine and AARP Bulletin. To learn more, visit www.aarp.org or follow @AARPNY on social media.