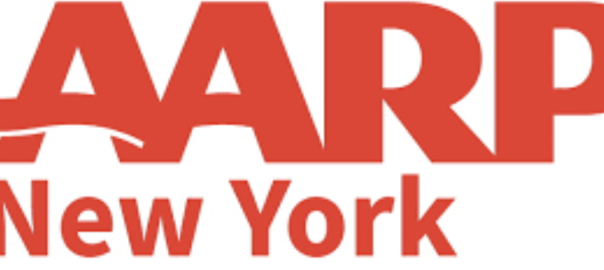 AARP NY: Siena Poll Shows State Leaders Need to Address Key Issues Facing Older NYers

Will They Stay or Will They Go? Survey Says Nearly 1/3 of NYers 50-64 to Live Out of State After Retiring
ALBANY, N.Y. – AARP New York released the following statement today in response to the findings in the Siena College Research Institute's special "State of the State of New York Survey":
The Siena College Research Institute's survey on the quality of life in New York state offers yet another indication that government leaders need to do much more to ensure that New Yorkers can continue to live in their own homes and communities as they age.
The poll found that only 23% of respondents ages 50-64 rated New York state as an excellent or good place to retire, while 77% rated it as fair or poor. When it comes to affordability, only 18% of respondents in the same age range rated New York state as excellent or good, while 81% rated it as fair or poor.
When asked if they plan to retire in New York, 54% of respondents between 50-64 said yes but 32% said they will retire and live somewhere else.
"The results of this Siena poll should be an eye-opener for our elected officials in Albany," said Beth Finkel, AARP New York State Director. "From high prescription drug costs to inadequate home care services, older New Yorkers need state lawmakers to address the basic pocketbook and logistical challenges they face every day.
"This is why AARP NY is working with state leaders to enact a robust and comprehensive Master Plan for Aging, which will address issues impacting older New Yorkers now and in the future.
"The state can also take immediate action by passing a final budget that focuses on reining in rising prescription drug costs and utility bills, provides adequate funding for home care services and long-term care oversight programs, and matches older New Yorkers to public benefits to which they're eligible. Doing so would go a long way toward allowing older New Yorkers to remain here in the state where they're vital members of our communities."
Follow us on Twitter:  @AARPNY and Facebook: AARP New York
About AARP 
AARP is the nation's largest nonprofit, nonpartisan organization dedicated to empowering people 50 and older to choose how they live as they age. With a nationwide presence and nearly 38 million members, AARP strengthens communities and advocates for what matters most to families: health security, financial stability and personal fulfillment. AARP also produces the nation's largest circulation publications: AARP The Magazine and AARP Bulletin. To learn more, visit www.aarp.org, www.aarp.org/espanol or follow @AARP, @AARPenEspanol and @AARPadvocates, @AliadosAdelante on social media.