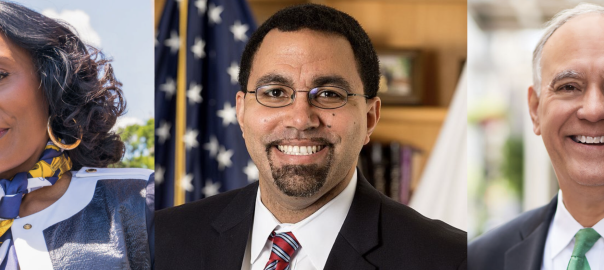 A simple way Albany can ease the dire nursing shortage

By 2030, New York is projected to face a shortage of almost 40,000 nurses. Health care industry experts have been sounding the alarm about a mounting shortage of registered nurses for several decades, as demand for skilled professionals has outpaced supply.
Nursing programs across New York are ready to meet this challenge, but they face a major obstacle: a lack of quality clinical placements in hospital settings that nurses must complete before receiving their license.
Across the country and in New York, nursing programs are turning away qualified applicants because of the shortage of clinical training placements. Even when placements are available, for many they are not located near the student's home base, requiring hours of travel resulting in some students unable to complete their education in order to enter the health care workforce. Without enough high-quality clinical placements, nursing programs across the state cannot expand to meet the demand from prospective students to fulfill the state's nursing needs.
There is a solution: much-needed legislation sponsored by state Sen. Toby Ann Stavisky and Assemblywoman Donna Lupardo that will permit nursing programs to provide up to one-third of a student's clinical work in a high-tech simulation environment. This environment mirrors the immersive hospital setting where they will continue to complete two-thirds of their required hours.
Fully regulated by the state Department of Education, these simulated clinical settings feature realistic cases in which students must deliver health care to a simulated patient, reacting to the same data that they will use as professionals. Often, these scenarios expose students to cases and situations they may not otherwise experience in a clinical environment.
A national study by the National Council of State Boards of Nursing showed that the substitution of clinical simulation for up to 50% of traditional clinical experiences is an effective model that ensures nursing students are fully prepared to enter their profession. Thirty-one states currently provide some level of simulated clinical training for nursing students, leveraging technology to provide hands-on learning in a safe environment while prioritizing patient safety.
It is time for New York to join them. The long-term impacts of New York's nursing crisis would be devastating if nothing is done to expand the nursing workforce, especially for already underserved communities. Our state's public and private nonprofit colleges and universities are working hard to prevent that by educating the nurses of tomorrow. But we cannot do it without Albany's help. Simulated clinical education is a necessary tool to meet the growing demand for future healthcare heroes.
Brabham is president of the Commission on Independent Colleges and Universities, King is SUNY chancellor, and Matos Rodríguez is CUNY chancellor.