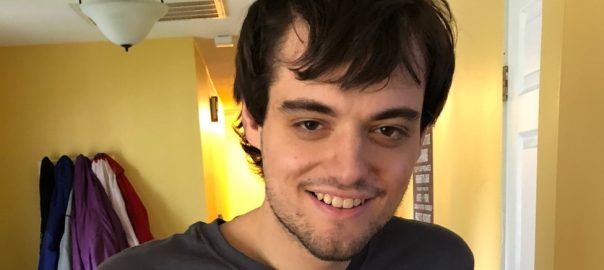 A Parent's Plea to Remedy the DSP Workforce Crisis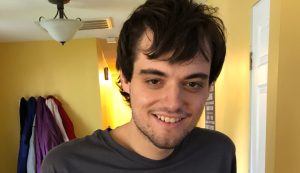 The day Sean was born was the best day of my life. I remember when I first saw him, I knew I would go to the ends of the Earth to ensure he had every opportunity to thrive. So, when we found out he had autism at two years of age, my priority was building a support system that would ensure his needs would always be met and that he would grow to his fullest potential for independence and success. 
Like 85% of New Yorkers with Intellectual and Developmental Disabilities (I/DD) and their families, we turned to our local nonprofit service provider, Wildwood Programs to help us establish that support system over his lifetime. Sean is now an adult and lives in a Wildwood residence. The incredible and dedicated Direct Support Professionals (DSPs) who support his intensive social, communicative, and behavioral needs are his lifeline and uplift him every day. Our child has blossomed into the bright, happy, and secure individual he is today because of the positive relationships he has formed with the committed DSPs who provide supervision, care, and emotional support.
Yet, the harsh reality is that it has become increasingly difficult for families like mine to access much-needed direct support services. For over a decade, New York's nonprofit provider agencies have been plagued by chronic underfunding and cuts that have culminated in a dire workforce crisis. DSPs are leaving their positions in droves because nonprofit providers lack the funding to offer fair wages. Our family realizes that Sean's progress would be lost without Wildwood's most precious resource; its dedicated staff.
To put an end to this crisis once and for all, we need permanent, long-term solutions from the State. Governor Hochul and the State Legislature must include at least an 8.5% cost-of-living adjustment (COLA) increase in this year's final budget to ensure agencies can keep up with rising operational costs and support their already severely depleted workforce. 
DSPs are highly skilled professionals that are responsible for providing crucial support for individuals with I/DD – but in New York, they receive just above minimum wage for their essential work. As a result, too many aspiring and current DSPs are opting for higher-paying jobs in competing sectors such as retail and food service.
The statewide vacancy rate for direct support positions in New York is currently upwards of 20%, with nearly 20,000 vacancies that the nonprofit sector has been unable to fill. This is unacceptable and unsustainable. 
If we go on like this, what happens to the 130,000 New Yorkers with I/DD, like Sean, who depend on DSPs for life-sustaining care? In short, they're left behind.
As part of the 2024 Executive Budget, Governor Kathy Hochul included a statewide 2.5% COLA increase for the I/DD service sector. This is nowhere near enough to provide the necessary resources for nonprofit provider agencies. Inflation has caused operating costs for nonprofit providers to increase significantly, plus staff turnover is costing them an additional $100.5 million each year. Anything less than 8.5% could cause all prior progress made in stabilizing and helping the sector to be lost. Providers already have to reduce and shut down vital programs and services – and New York's most vulnerable will suffer as a result. It is my child who will suffer.
An 8.5% COLA increase will also increase funding available to offer competitive wages. This is how quality staff can be recruited and, more importantly, retained. This past year, New York provided two wage increases for state-operated direct support staff. But, DSPs employed by nonprofit providers, like Sean, have received none. As a result, DSPs working at nonprofit agencies earn 70% of their state-operated counterparts' salaries, although they do the same jobs for the same community. 
We must put an end to this and ensure all DSPs earn a fair, livable wage in exchange for their essential work. This isn't just the right thing to do – it's also a necessary step in ending the workforce crisis that has plagued our community for too long. 
Every New Yorker, including those living with disabilities, deserves the highest quality of life possible. By enacting an 8.5% cost-of-living adjustment (COLA), New Yorkers with I/DD can live a better life, and families like mine can breathe without the fear of not knowing if our loved ones will be able to get the support they need.
Karen Nagy, Rexford NY