A New Way of Making Noise in Albany – Owning the Public Debate in a Post-Pandemic World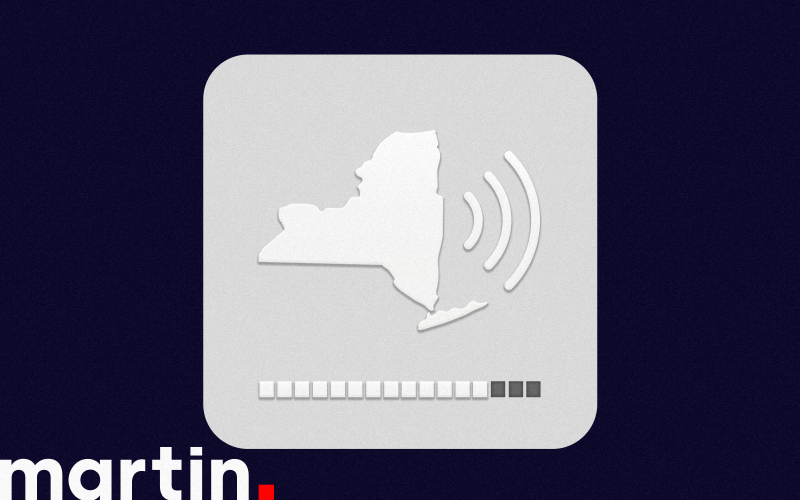 The bustle in Albany during the legislative session is back. Kind of. We're getting there. Lobbyists are descending upon the halls of power to catch lawmakers on their way to session. Budget matters that shape the fabric of our state have been discussed, and the deadline is now upon us.
As we all know, this came to a screeching halt when the pandemic shook the soul of Albany to its core. Overnight, the doors of the Capitol were shuttered, lawmakers retreated back to their districts and legislative staff were introduced to work from home. The task of making noise in Albany was more challenging than ever.
But as we creep closer to a post-pandemic world—where social and cultural norms are being challenged and businesses are in recovery—has your public affairs strategy evolved?
Debates are happening in the public forum. Traditional government affairs efforts alone are oftentimes no longer enough. A public affairs strategy combined with marketing that fuels your advocacy are needed to elevate your voice and stand out among the other issues.
Turn up the volume
The pandemic has forced businesses and organizations to reevaluate priorities and question existing tactics. There are more asks and demands from state government than ever before. It is about working harder AND smarter to gain traction for clients. Consistent and persistent messaging is a supplement and complement to the traditional lobby day, as a single impactful day in Albany doesn't move the needle like it once did.
A drumbeat needs to be heard throughout the state, echoing the strategic messaging that organizations hope resonates. It is not just one press conference announcing a campaign effort. Can you pull off simultaneously held press conferences in different corners of the state to ensure your campaign is talked about during legislative conferences? What's your plan to land a well-timed editorial piece to coincide with a strategic marketing and call-to-action campaign? Are you writing a column or do you have a plan to land a flurry of letters to the editor in key media outlets that important legislators read? What's your social media strategy? Are you able to mobilize your supporters through an advocacy tool?
Simply put, we have learned during the pandemic that single-pronged efforts alone won't win the day. There must be a multi-faceted approach to broach the barrier that surrounds the Capitol.
A good story still resonates
Storytelling has become paramount, and captivating storytelling is what a post-pandemic world is demanding. A simple, rational request of government needs to be woven into a compelling narrative. What will capture the hearts and minds of the public and compel government officials to act? Once developed, focus shifts to how best to share that narrative and to cut through the noise. Reporters are being bombarded by countless pitches. The public is over-stimulated, receiving news from whatever screen catches their eye. The question then becomes how your message and story stand out among the rest.
It is also important to understand that one story might not fit all. A statewide campaign speaks to very different audiences. Lawmakers in Rochester have different priorities than their counterparts in Queens. What's your plan to tell the different stories in the different regions that matter? Beyond effectively deploying a captivating story, it is essential to determine the right story for the right audience in the right medium at the right time.
Putting it all together
The Martin Group's team of skilled public affairs practitioners has experience tackling the most complex issues facing New York State and how to navigate the post-pandemic world. With offices in Albany, Buffalo, and Rochester, our team has been on the front lines of major topics, fighting behind the scenes to redefine pillars in our society. We have been the boots-on-the-ground soldiers fighting to preserve the restaurant industry, from the debate over elimination of the tip credit to post-pandemic economic recovery. We were on the ground floor when New York's very first medical marijuana patient was served and have followed the growth of this industry about to erupt. Each time, we employ industry-leading research, media relations, and digital strategies to influence outcomes. And because we are a fully integrated marketing firm, we have the creative firepower to kick your messaging into high gear when your campaign needs it. We're the firm when the stakes are too great to lose.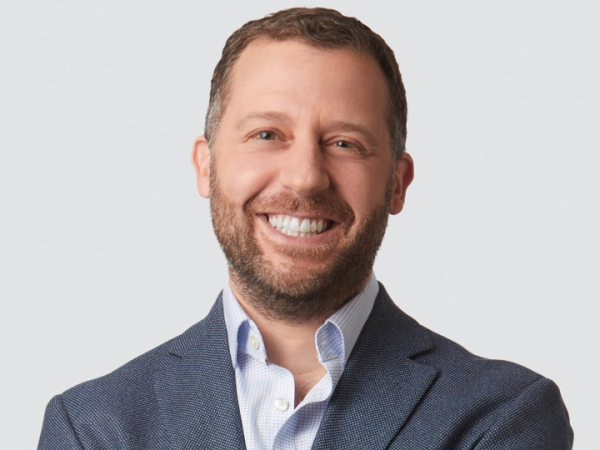 Andrew Mangini is a Senior Director at The Martin Group, an integrated communications firm with offices in Albany, Buffalo, and Rochester. Andrew leads the firm's public affairs practice, and he has significant experience in the field, working on successful high-stakes campaigns to win a casino license, a medical marijuana license and countless budget and legislative fights to save industries.
*sponsored content*