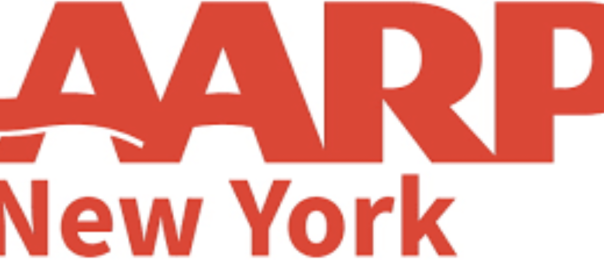 65+ Populations in Upstate NY's 4 Largest Regions Surging, Getting Poorer; AARP NY to Meet with Local Leaders

AARP NY Hitting Road, Hosting Roundtables to Focus on Exchanging Ideas, Shaping Future of Aging in NY
ALBANY, N.Y. – Upstate New York's four largest regions are home to rapidly aging populations as the percentage of residents 65 and older is increasing by double digits with a concerning number of those older New Yorkers living in poverty, according to a new report sponsored by AARP New York.
"Keeping Pace with an Aging New York State," a 2023 report by the Center for an Urban Future (CUF), found that nearly 1 in 5 New Yorkers – 18% – is 65 and above, a larger share of the state's population than ever before. The report by the New York City-based think tank found that the increase in the state's older adult population is outpacing overall population growth in every one of the state's 19 largest counties and most of its largest cities.
To address the issues facing the upstate region's older adult population, AARP New York is hosting a series of roundtables to meet with state and local government officials and civic leaders in Buffalo, Rochester, Syracuse and Albany to exchange ideas, discuss potential solutions to the key issues impacting the lives of the state's rapidly growing older population, and share newly released reports by CUF and AARP researchers.
The roundtable series, titled "Vital Voices: Insights for the Future of Aging," will bring together influential government leaders, policymakers and advocates on four consecutive days:
BUFFALO: 11:30 a.m., Tuesday, September 26, Hotel Lafayette, 391 Washington Street

ROCHESTER: 8:30 a.m., Wednesday, September 27, The Strong National Museum of Play, One Manhattan Square

SYRACUSE: 8:30 a.m., Thursday, September 28, Marriott Downtown Syracuse, 100 E. Onondaga Street

ALBANY: 8:30 a.m., Friday, September 29, Albany Institute of History & Art, 125 Washington Street
The CUF report found that from 2011 to 2021 the 65 and over population in the four regions grew by:
64% in the city of Rochester

32% in Albany County

29% in Onondaga County

23% in Erie County
Meanwhile, the under-65 population in three of the four regions declined during that same period: by 6% in the city of Rochester, by 3% in Onondaga County and by 1% in Albany County. Only Erie County, at just 0.1%, recorded an increase in its under-65 population.
The report also found an alarming increase in the number of older New Yorkers living below the poverty line – 37% – and each of upstate New York's four largest cities saw significant increases, led by Syracuse's 110%. Also, New York's 65-plus population is more diverse than ever, with 33% of the state's U.S.-born older adults being non-whites, up from 27% a decade ago.
During the roundtables, AARP researchers will discuss the New York State findings in their "Vital Voices" survey <file:///C:/Users/ccarola/OneDrive%20-%20AARP/Documents/vital-voices-2022-new-york-chartbook.doi.10.26419-2Fres.00524.076.pdf>  program, while CUF representatives will provide new demographic data pertinent to each of the four regions to help local elected officials, thought leaders and aging services providers formulate initiatives that can improve the lives of New Yorkers ages 50 and older.
"This is a wonderful opportunity for us to sit down with the many local stakeholders who are working so hard to provide services for older New Yorkers and ensure their communities are age friendly and allow older residents to age with dignity," said Beth Finkel, State Director for AARP New York. "Major issues impacting upstate New York's older residents include affordable housing, access to public benefits and adequate and safe long-term health care. AARP New York is working with state and local governments and community-based nonprofit organizations to forge deeper collaborations to meet the needs of our aging relatives, friends and neighbors."
New York is a rapidly aging state, home to about 3.5 million residents age 65 and older – more than the entire population of 21 states. That population grew by 31 percent from 2011 to 2021, according to CUF's report. The boom in older residents is happening from the shores of Lake Erie to the tip of Long Island, and policymakers from the Governor and State Legislature to local elected officials and other civic leaders need to plan how they are going to support older New Yorkers now and in the future.
"From our work together to lower the cost of prescription drugs for seniors, to holding drug companies accountable and empowering Medicare, I'm proud to support AARP New York as it  launches a series of upstate roundtables to explore how we can meet the needs of New York's rapidly rising populations of residents 65 and older, and discuss new research to help these regions meet the needs of their seniors through health security, financial stability and personal fulfillment for years to come," said U.S. Senate Majority Chuck Schumer. "From Buffalo to Albany, seniors across Upstate New York are invaluable members of our communities, and AARP has been relentless in its dedication to ensuring our state's oldest residents' needs are best met via sound public policy."
"When you look at how a society cares for its older adults, it gives you insight into its values. As a member of the Special Committee on Aging in the Senate, I am dedicated to serving and investing in the wellbeing of our older loved ones," said U.S. Senator Kirsten Gillibrand. "I'm working with my Working Group on Aging toward solutions to help older Americans navigate everything from housing and food insecurity to skyrocketing health care costs, insufficient retirement savings, and elder abuse. Many New Yorkers across the state are facing similar challenges. I'm committed to continue working to ensure that every American has the opportunity to age with dignity and financial security."
"The continued growth of New York's older population is a source of strength because older adults are central to the vitality and civic health of every community," said New York State Office for the Aging Acting Director Greg Olsen. "As the nation's first officially designated age-friendly state, New York also continues to address broader needs prompted by these demographic trends under Governor Kathy Hochul's leadership to advance the state's first-ever Master Plan for Aging. AARP is an important partner in this comprehensive endeavor, and AARP's community roundtables will further inform our collective work to make New York the most inclusive state for all people as they age."
"The Association on Aging in New York is thrilled to partner with AARP in convening regional roundtable listening sessions to gain insight into policy and programmatic recommendations to ensure New York is addressing the needs of older individuals, their families, and caregivers" said Beck Preve, Executive Director of the Association on Aging in New York.
"The older adult population is booming across the state, from Buffalo and Rochester to the Capitol Region," said Jonathan Bowles, Executive Director of the Center for an Urban Future. "This incredible demographic shift will have an enormous impact on New York's cities and counties, so it's critical that state and local leaders plan for the aging of the population and make investments that ensure that older New Yorkers are able to live healthy and financially secure lives. We're pleased to partner with AARP on this exciting event series, and help bring greater attention to the issues facing older New Yorkers."
Among the results of AARP's "Vital Voices" survey:
91% thought being able to afford health care expenses are important, compared to 86% surveyed in 2019

87% thought being able to pay for subscription drugs was important, compared to 81% in 2019

51% said they were either currently providing care or have provided care in the past to an adult relative or friend

77% said they would prefer to receive care or help for themselves or loved ones at home with caregiver assistance

73% are extremely or very concerned about the quality of care in New York nursing homes
Follow us on X:  @AARPNY and Facebook: AARP New York 
About AARP
AARP is the nation's largest nonprofit, nonpartisan organization dedicated to empowering Americans 50 and older to choose how they live as they age. With a nationwide presence, AARP strengthens communities and advocates for what matters most to the more than 100 million Americans 50-plus and their families: health security, financial stability and personal fulfillment. AARP also works for individuals in the marketplace by sparking new solutions and allowing carefully chosen, high-quality products and services to carry the AARP name. As a trusted source for news and information, AARP produces the nation's largest circulation publications, AARP The Magazine and AARP Bulletin. To learn more, visit www.aarp.org/about-aarp/, www.aarp.org/españo or follow @AARP, @AARPenEspañol and @AARPadvocates on social media.